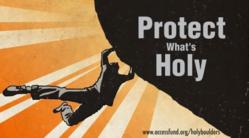 (PRWEB) April 08, 2013
Moosejaw, the quirky national outdoor retailer, is hosting a benefit at their Chicago shop to help the Access Fund secure their recent purchase of a piece of endangered land in Southern Illinois, also known as Holy Boulders.
On April 11th, the Chicago Moosejaw Shop will be hosting a silent auction and donating 10% of all sales to help the Access Fund secure their recent land acquisition. The benefit will be open to the public from 5pm-8pm. There will be a presentation from the Access Fund's director, Joe Sambataro, and they'll have free drinks and refreshments.
The Access Fund is a national organization that works to protect and preserve natural climbing areas. The sandstone boulder formations found in Southern Illinois are referred to as Holy Boulders by the climbing community. Holy Boulders has always been open to the climbers but when the former owners decided to sell their land, Dave Chancellor of Climb So Ill and Leif Faber of the Illinois Climbers Association stepped in. They reached out to the landowners and the Access Fund to help protect this hidden gem of the American climbing community.
"The climbing community must now come together to protect one of Illinois' best climbing resources," says Chancellor. "The Access Fund has stepped up and now we need your help to raise $185,000 to put the Holy Boulders in climber-friendly hands forever."
The Moosejaw Chicago shop is located at 1445 West Webster Place # 9 Chicago, IL 60614. For more information or inquiries on The Access Fund Benefit on April 11th, please call Moosejaw Chicago staff at (773) 529-1111.
For more information on the Access Fund and Holy Boulders visit: accessfund.org/holyboulders
###
At Moosejaw we sell the best outdoor gear and apparel in the world and have the most fun possible while doing it. Our goal is to engage customers with our unique brand voice and a little youthful enthusiasm. We call it Moosejaw madness. Moosejaw offers products from popular brands such as The North Face, Arc'teryx, Patagonia, Mountain Hardwear, and Black Diamond, as well as its own Moosejaw brand and many others. The company serves a diverse customer base including serious outdoor enthusiasts, active individuals pursuing an outdoor lifestyle, and high school and college students who are passionate about the Moosejaw brand. Moosejaw operates through Moosejaw.com as well as eleven retail stores.