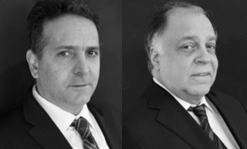 New York, NY (PRWEB) April 10, 2013
Berko & Associates Investment Sales Associates Guy Saban and Steve Geller have closed a transaction for a performing note with an upcoming balloon payment on the bustling 125th Street Corridor in Central Harlem. The note, offered at par, was secured by a potential 26,000SF development site assemblage of two adjacent properties within the new 125th Street Zoning District. The new zoning promotes new mixed-use development and savvy investors are realizing the unlocked potential of Harlem and the rest of Northern Manhattan. Saban said, "This specific deal was difficult to transact due to the note being offered at par and the concerns over development rights of the properties. In the end, the buyer was comfortable with the terms and saw the clear potential of the property should the buyer default."
Berko & Associates is a full-service commercial real estate firm specializing in Invsemtne Sales, Finance, and Advisory of investment grade properties.