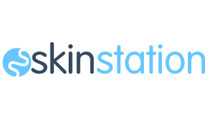 (PRWEB UK) 8 April 2013
The Tatler Good Cosmetics guide annually release their cosmetics guide highlighting the 30 top cosmetic surgeons and doctors in the UK. Dr Curran has been included for the second year in the list – this year for skin tightening and rejuvenation after being mentioned as best for skincare in 2012.
The article in the magazine includes a round-up of the UK's leading cosmetic surgery talent and says more about Dr Curran's interest in good looking skin.
"As well as offering Botox and fillers, he sniffs out the most promising anti-ageing machines that really deliver results. Right now he's raving about INTRAcel - a potent combination of radiofrequency and needling that not only tightens slackness but changes the quality of skin by refining pores, obliterating smokers' lines around lips and miraculously smoothing that dreadful cobblestone-like appearance on the chin area that comes with age."
Dr Curran is a respected member of the medical community and specialises in cosmetic dermatological, medical and surgical procedures whilst personally overseeing all treatments which are offered by Skinstation. Drawing from over 15 years of experience, Dr Curran also lectures regularly on aesthetic medicine, has been published in leading cosmetic medicine journals, and is involved in monitoring and setting industry standards through the committee.
Skinstation offer products which have been sourced by Dr Curran and his team of experienced medical professionals. They offer world-renowned products for everyday use and prescription use, with the added benefit of having lower tax rates from their location in Jersey.
A representative from Skinstation had this to say; "It is an honour to be highlighted in the Tatler Good Cosmetics Guide for the second year running. Dr Curran was very happy last year after being placed as best for skincare and with the mention this year for skin tightening and rejuvenation it is twice as good.
"After specialising in cosmetic dermatology for over 15 years, it is great for Dr Curran to be recognised, especially in such a reputable magazine such as Tatler."
For more information on the products available visit http://www.skinstation.co.uk.