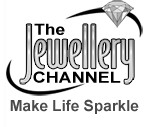 Our Cocktail Collection represents the latest in fashion circles when it comes to sophistication – we are sure it will impress for both its uncompromising quality and value for money
(PRWEB UK) 6 April 2013
On Friday April 12, The Jewellery Channel (TJC) will be rolling out the red carpet and starting the weekend with a bang – their gorgeous Cocktail Collection will be sure to dazzle any lady who has an eye for outstanding sparkle.
Lasting for 8 hours from 12pm to 8pm, TJC will give customers a taste of the luxurious world of glamour that Cocktail fashion brings to mind. From dry martini's to the famous 'little black dress', no sophisticated event would be complete without a fabulously stylish jewellery item to complement an outfit.
On both their website and TV shopping network, ladies will be able to choose from a range of captivating merchandise. TJC is set to bring uber-style to centre-stage with their elegant yet bold Cocktail Collection - each jewellery piece has been carefully selected to span every type of budget and taste.
Just some of the dazzling items on offer at surprisingly affordable prices include a chic Brazilian Smoky Quartz (Oval, 10.00 Carats) and Diamond Ring in Platinum Overlay for only £29.99, and a stunning Green Amethyst and White Topaz Ring in 14 Carat Yellow Gold Overlay for just £36.99.
On the luxury end of the scale yet at impressive prices when it comes to value for money, examples include the outstandingly vivacious 9 Carat White Gold Swiss Blue Topaz (13.25 Ct) and Diamond Ring for a mere £299, and the unforgettably beautiful Single Cut Diamond (Rnd) Bracelet in Platinum Overlay Sterling Silver (complete with no less than 1820 finely cut diamonds) for only £699.
In addition to the superb craftsmanship of their merchandise and being known for stocking the world's largest variety of gemstones, The Jewellery Channel has gained a leading reputation for retailing their collections at prices which are refreshingly less expensive than High Street costs as part of a large conglomerate that effectively cuts out 'The Middleman'.
Furthermore, online shoppers can conveniently browse not only their Cocktail Collection but a wealth of other items to suit their preferences using easy tick box search criteria such as jewellery type (bracelets, rings, earrings etc.), brand, price range, metal (gold, platinum, silver) and carat weight.
TJC's popular TV shopping network, hosted by celebrity presenters and broadcasting to over 30 million homes in the UK and Republic of Ireland alone, is aired on the following channels:

Freeview 49 (06:00-00:00)
Sky 650 (06:00-02:00)
Freesat 815 (06:00-02:00)
CEO of The Jewellery Channel, Sri Burugapalli, commented on their exciting upcoming offer: "With the dreary, cold weather still on-going, we wanted to give our customers some sparkle and glamour to lift their spirits. Our Cocktail Collection represents the latest in fashion circles when it comes to sophistication – we are sure it will impress for both its uncompromising quality and value for money."