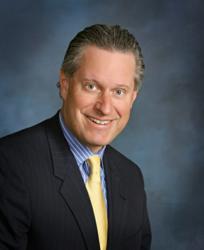 My first Realtor told me to find my own home, I found another Realtor. Diana Bruan is that amazing Realtor.
Raleigh, North Carolina (PRWEB) April 18, 2013
Mortgage Expert, Andy May, explains how not to lose your shirt when buying your first home, while Triangle Realtor Diana Braun provides knowledge regarding finding the perfect dream home.
While there are many areas of knowledge in the mortgage industry, as a first time home buyer these Top 5 Common first time home buyer questions and strategies will make a home a sound investment for years to come:
Strategy number one - Location - ask Diana Braun for a map of the area. Diana can draw a radius around job, school, or other important location-related features. Maybe it's a bike trail or a hospital or even a specialty grocery store to be near. Start with location and view the inventory around where the perfect primary home will be, with the help of a professional Realtor.
Strategy number two - Existing Single Family homes are almost always the best investment - do the upgrades yourself (referred to as sweat equity), or hire someone to do the work on a "resale" home. Use local builders for your custom built home, as the big-box builders tend to abandon neighborhoods when things get tough.
Strategy number three- know that the government subsidizes mortgage rates. Currently a condo costs more. A lot more. In fact if the investor concentration goes near 50% then all future government financing may be unavailable (read - an unmarketable property). This is an extremely important consideration. Townhomes are next up the rung on the ladder, but don't have the government financing issues that Condos have (yet). Andy May can explain the pros and cons of financing.
Strategy number four - Diana Braun suggests imagining that favorite place in a future home. Is it the kitchen? Imagine it. Stand in the kitchen in the home and visualize how the space will be used for living. Will it be a comfy experience, or a larger entertainment environment? Now that there is a feel for location, property type, and rates - pick the home that fits your lifestyle.
Strategy number five - Andy May made his first offer on a home to someone that listed their property as "Mint Condition" (the top scale of 5 offered). Rather than hire a generalist inspector, Andy May hired a roofer, plumber, electrician, and flood professional (like Shamrock Waterproofing in Raleigh). A generalist will disclaim any liability throughout the inspection, whereas a professional will stand by their estimates.
Andy May did not purchase the first home after the inspections were complete (think $50,000 in repair work). We found the perfect home 1 month later. Inspections are critical. Do not ignore inspections, like one client did where the roof caved in once he moved into his new home (think foreclosure).
With these few simple steps - first time home buyers can compete as experts in the business of finding that perfect home. Good luck and happy house hunting.
Andy May owns ADRMortgage.com, and he is a licensed mortgage professional with 25 years of mortgage experience. License number 103418; 88010; Master Certified Mortgage Banker, MBA from Duke's Fuqua School of Business; and all around good-guy supporting many different charities and community services. Hire a professionally licensed loan officer, not a bank 18 year old. http://www.adrmortgage.com