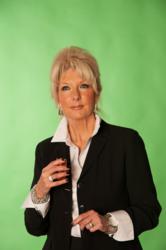 Ottawa, Ontario (PRWEB) April 09, 2013
Leading provider of menopause relief, BlowMeCool Inc., announced today its plans to show at this year's National Women's Show in Ottawa. BlowMeCool will display their innovative mini fan that provides immediate relief for hot flashes at this two day event.
The show will be held at the Convention Centre in downtown Ottawa Saturday, April 13 and Sunday, April 14. BlowMeCool will display their hot flashes mini fan from 10 a.m. to 6 p.m. on Saturday and 10 a.m. to 5 p.m. on Sunday at booth 716. All BlowMeCool fans will be sold at a discounted price to conference attendees.
In conjunction with their highly anticipated showing at The National Women's Show in Ottawa, BlowMeCool is hosting a giveaway for a "Girls Night In" PMS party. The lucky winner will have a "Party Menopausal Sisters" (PMS) party complete with complimentary BlowMeCool mini fans for the winner and up to 6 friends, three bottles of premium wine, and light hors d'oeuvres sponsored entirely by BlowMeCool. Visit the BlowMeCool and three wild women [ http://www.threewildwomen.ca booth at The National Women's Conference at booth 716 and submit a business card to be entered into the random drawing to win.
BlowMeCool's mini fan offers relief for hot flashes with a unique design that allows it to operate while hidden in the hand, or hung around the neck. The BlowMeCool product delivers a soothing stream of air that is effective at a 24" distance to relieve hot flashes without the use of drugs. It's a small, quiet, durable, high quality mini-fan that operates on a rechargeable battery, making it a green product that offers good value.
About BlowMeCool Inc.:
Based in Ottawa, Ontario, BlowMeCool Inc. (BMC) designs revolutionary mini fans that provide unmatched relief for hot flashes. The company invented its signature BlowMeCool mini fan to allow those seeking andropause and menopause relief a discreet way to cool themselves. Users of this friendly little fan are discovering that the light weight, bladeless, rechargeable BlowMeCool mini fan inspires the imagination as they explore new uses including: cooling during hot flashes, drying nail polish, cooling after dance or exercise, redirecting bad or germ laden air, cooling hot food and coffee, and more – " it's just so handy to have around" says Carol in Hawaii. To learn more about the BlowMeCool mini fan for menopausal hot flash relief please visit http://www.blowmecool.com.