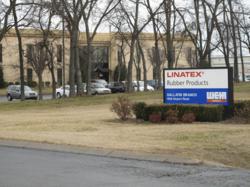 This is but one step in the development of the Gallatin site on its journey toward world class status.
Madison, Wisconsin (PRWEB) April 05, 2013
Weir Minerals Linatex in Gallatin, Tennessee is proud to announce it has received certification to the ISO 9001:2008 standard conducted by Perry Johnson Registrar.
Over the prior seven months, the Quality Management System was refined and improved to include all functional areas.
The ultimate achievement of this goal was made possible through the participation of all employees at every level of the organization. The strong corporate support for Lean principles embedded in Weir Minerals made this journey a smooth one.
This is but one step in the development of the Gallatin site on its journey toward world class status. Just one year earlier, the site received certification to both ISO 14001 (Environmental) and OHSAS 18001 (Health and Safety Management).
The certification to ISO 9001:2008 recognizes that the policies, practices and procedures of our company ensure consistent quality in the product and services we provide our customers.
Weir Minerals Gallatin is certified as meeting the requirements of ISO 9001:2008 for the following activities: design and manufacturing of pipes, hoses, screen machines, cyclones and associated spare parts.
About The Weir Group PLC
Weir, a FTSE 100 company founded in 1871 and headquartered in Glasgow, Scotland, is a global provider of engineering solutions to the minerals, oil and gas and power sectors.
Weir is committed to going where our customers go, with a worldwide network of more than 200 manufacturing facilities and service centres. The business has a presence in more than 70 countries, with over 14,000 staff around the world working in three divisions; Minerals, Oil & Gas and Power & Industrial. Weir's customer base includes the world's largest mining houses, major oil services businesses and nuclear and conventional power generation companies.
Annual revenues were more than £2.5 billion in 2012, of which more than half came from the provision of services and aftermarket support. Emerging markets contributed 35% of overall Group revenues. See http://www.weir.co.uk for further information.
About Weir Minerals
Weir Minerals employs nearly 3,000 people worldwide delivering end-to-end solutions for all mining, dewatering, transportation, milling, processing and waste management activities. Weir Minerals has an advanced product range incorporating market leading brands (such as Warman® centrifugal slurry pumps, Geho® PD slurry pumps, Linatex® rubber products, Vulco® wear resistant linings, Cavex® hydrocyclones, Floway® Pumps vertical turbine pumps, Isogate® slurry valves, Multiflo® mine dewatering solutions, Hazleton® specialty slurry pumps, and Lewis® Pumps vertical chemical pumps) covering virtually any application, in any environment. The Weir Minerals global network ensures they are close to their customer wherever they may base their local operations.