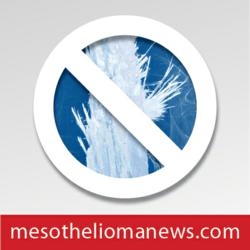 Dallas, TX (PRWEB) April 06, 2013
Comparatively speaking, U.S. asbestos imports have dropped from 803,000 metric tons in 1973 to 1,100 today (a mere 2.3 million pounds). In observance of "Global Asbestos Awareness Week" (GAAW) the ADAO is using this powerful platform to flood the world with one message: No matter what the protective measures or 'controlled' exposure levels, all asbestos is hazardous at any dose. On April 1, the first day of GAWW, U.S. Attorney General Regina Benjamin issued a public warning about the tragic health risks associated with any level of asbestos exposure—controlled or not. She emphasized the equal danger of exposure from any form of asbestos, most especially chrysotile (white asbestos) because it accounts for all asbestos being used today. (http://www.surgeongeneral.gov/news/2013/04/pr20130401.html)
According to the US Geological Survey (USGS), 57 percent of U.S.-imported asbestos goes into making chlor-alkali (part of the process in manufacturing chlorine) and a form of lye, sodium hydroxide; 41 percent goes into roofing materials, and the rest is unaccounted for. Health experts and anti-asbestos activists find this data chilling. For example industry stakeholders continue claiming that chlor-alkali is key to making asbestos diaphragms, a separating shield used in chlorine production. The World Health Organization (WHO), however, says otherwise (http://www.publicintegrity.org/2013/04/04/12434/us-asbestos-imports-condemned-health-experts-activists).
ADAO platinum sponsor Baron and Budd persistently collaborates with ADAO CEO and co-founder Linda Reinstein and her team in calling for the U.S. to pass a ban on asbestos. President and managing shareholder Russell Budd says, "The fact that, even today, the U.S. continues to import and use asbestos is unbelievable, especially given clear medical evidence that asbestos causes cancer, such as mesothelioma."
To view all 7 days of Global Asbestos Awareness Week (GAAW) go to: http://www.asbestosdiseaseawareness.org/archives/19322).
Mesothelioma law firm Baron and Budd is a platinum-level ADAO sponsor and is proud to support ADAO's efforts to ban asbestos in the U.S. The firm has been protecting the rights of mesothelioma patients and their families for more than 35 years and have established a track record of success in the courtroom, as well as a strong history of giving back to the mesothelioma community. Learn more about the mesothelioma lawyers at Baron and Budd on the firm's website: http://baronandbudd.com/areas-of-practice/mesothelioma-attorney/.
About Baron & Budd
The national mesothelioma law firm of Baron & Budd, P.C. has a more than 30-year history of "Protecting What's Right" for asbestos sufferers and their families. As one of the first law firms to successfully litigate an asbestos lawsuit, Baron & Budd continues to actively represent veterans, industry workers and others who are suffering as a result of exposure to asbestos. Baron & Budd achieved the largest mesothelioma verdict ever in the state of Texas, a $55 million verdict for an asbestos sufferer and his family in El Paso, Texas. Contact Baron and Budd at 1.866.855.1229 for additional information on mesothelioma treatments, mesothelioma cancer doctors and treatment centers and mesothelioma attorneys.