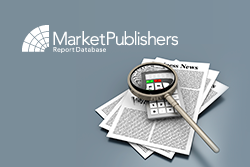 London, UK (PRWEB) April 05, 2013
The world market for game-based learning has witnessed a substantial growth recently, mostly driven by the increase of the mobile-based educational games sector and growth of the gamification market. Limitations in commercial developments represent the possible challenge of the future market growth. The worldwide market for game-based learning is expected to grow at a CARG of nearly 15% through 2016.
Lumos Labs Inc., PlayGen.com, LearningWare Inc., LearningWare Inc., Ninth House Networks/ Personnel Decisions International Corporation and Visual Purple LLC are amid the entrenched participants in the global game-based learning industry.
New research report "Global Game-based Learning Market 2012-2016" developed by Infiniti Research has been recently published by Market Publishers Ltd.
Report Details:
Title: Global Game-based Learning Market 2012-2016
Published: March, 2013
Pages: 40
Price: US$ 2,000.00
http://marketpublishers.com/report/consumers_goods/toys-games/global-game-based-learning-market-2012-2016.html
The report grants access to the cutting-edge information on the game-based learning market. It covers the current situation in detail; presents in-depth market analysis with the discussions of the most important issues related to the industry and traces the most prominent development trends. The study delves into the landscape of the key regional and country markets and also offers an extensive overview of the global one including relevant data on the size and major factors driving and restraining the market. All-round assessment of the competitive landscape and review of the key vendors are at hand in the research. In addition, the report outlines future growth prospects for the market.
Regions covered in the study: Americas, Asia-Pacific, Europe, Africa and the Middle East.
Report Scope:

Insightful market overview including information on the product offerings.
Extensive analysis of the market landscape: current and forecasted market size and five force analysis.
Comprehensive assessment of the key regional markets: the Americas, Asia-Pacific, Europe, Africa and Middle East.
Review of the top country markets: China, South Korea and the USA.
Evaluation of the competitive environment.
Data on the buying criteria.
Examination of the market drivers and challenges.
Clear picture of the predominant industry trends.
Profiles of the key vendors including SWOT analysis.
Discussions of future prospects for the market development.
More new research reports by the publisher can be found at Infiniti Research page.