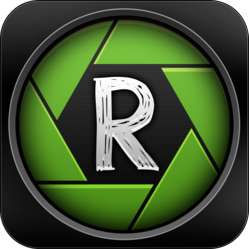 Hauppauge, NY (PRWEB) April 09, 2013
Appwacky, a mobile app development company based out of New York, has announced that their hit video sharing app iRant has been completely revamped and a new version is now available. iRant version 1.3 includes exciting new features such as iRant Recruiter, iRant Flirt, and iRant Marketplace. The new version also allows users to title their videos with a #hashtag, and allows users to easily reply or "Rant Back" to videos they enjoy. The new iRant received a complete design makeover as well making the app much more user friendly.
The cool new features of iRant which include Recruiter, Flirt and Marketplace make iRant a very unique social media site. iRant Recruiter brings the employment process onto a video platform. iRant Flirt allows users to post videos and put themselves out there in a fun and flirty way, with hopes of a Rant Back from other users. iRant Marketplace is a forum where buyers and sellers can showcase their items via video. "The original release of iRant was very successful, we ran multiple contests and got our users excited to rant" says Anthony Picone, Senior Partner of Appwacky. "This version of iRant includes many new features that we are excited about and we hope our users will be just as excited. We envision iRant being the next big social media site."
You can download the new version of iRant today. It is available in the App Store and Google Play store. There is also a website from which you can rant as well. Enjoy the new version of iRant, and stay tuned for exciting new updates.
Appwacky LLC. is a full service mobile application developer. Appwacky offers mobile app development across all major platforms, and strives to give our customers the best app development experience available. We turn your idea into a reality.