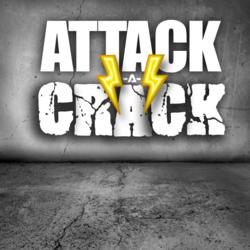 Connecticut (PRWEB) April 08, 2013
Leading provider of crack and leak repairs throughout Connecticut, Attack-a -Crack, in conjunction with the Chamber of Commerce of Eastern Connecticut, announced today its foundation crack repair giveaway.
The contest will be open to the public for a limited time. Homeowners will have the opportunity to take advantage of up to $797 worth of foundation crack repair services. Attack-a-Crack's services range from foundation and concrete repair to injection repair using epoxies and urethane resins to stop any water from flooding basements. Attack-a-Crack also utilizes state of the art pneumatic injection tools for the effective restoration of all damaged basements and foundations.
Interested parties should visit the Chamber of Commerce of Eastern Connecticut's Facebook page to enter. Contestants can gain additional entries by liking the Attack-a-Crack Facebook page, sharing Attack-a-Crack's content on Facebook, and tweeting Attack-a-Crack at @attackacrack.
Attack-a-Crack is the premier foundation crack repair provider for the Connecticut region. Attack-a-Crack offers in-home estimates and 9 point basement health inspections at no charge to the customer. Attack-a-Crack checks all windows, sewer lines, bulkheads, well lines, floors, outside soil, gutters and down sprouts, grading the most important moisture levels in basements. Attack-a-Crack has served its community for more than 20 years and continues to provide the upmost in customer care to ensure satisfaction. Other services include crack injection, sewer and well line injection, bulkheads, carbon fiber stitches, and ventilation systems.
About Attack-a-Crack:
For more than two decades, construction expert, Luc Richard has been working with concrete in many forms. Luc established Attack-A-Crack in 2002 in response to a growing demand for leak repair in his local community. Years later Attack-A-Crack is the go-to resource for homeowners throughout Connecticut seeking reputable basement and foundation crack repair services. For more information and a full list of services from Attack-A-Crack please visit their website.