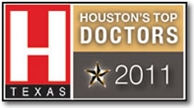 Houston, Texas (PRWEB) April 05, 2013
The Houston Gynecomastia Surgery Consultation with Dr. Vitenas Cosmetic Surgery was just announced in Houston, Texas. Male individuals in the area of Houston, Texas who are experiencing enlarged breasts can now have a consultation to discuss their options with the help of a professional cosmetic surgeon like Dr. Vitenas of Vitenas Cosmentic Surgery.
There are many men who suffer from gynecomastia, which is also known as man boobs. This type of condition is generally characterized by enlarged breast tissue. It is commonly found in older men and by those in the stage of puberty, but younger males grow out of it. This can be the result of the decrease in their male hormone (testosterone) production, and an increase in estrogen production. It can also be associated by a metabolic disorder or from the effects of medication that they are on. Individuals who suffer from this kind of condition can have a Houston gynecomastia surgery consultation with Dr.Vitenas to help get rid of their enlarged male breasts.
Consultation for male breast reduction surgery is usually needed to determine the manner in which it should be treated. There are patients who have mild gynecomastia while there are also some who have excess breast tissue that is considered above normal. Consultation is mainly needed to determine not just the degree in which the condition should be treated, but also the amount needed to treat the patients' condition.
The cost for gynecomastia surgery would usually depend on the location of the clinic and specialized skills of the surgeon. Further, consultation can also determine if gynecomastia surgery is right for a patient. Now with the availability of gynecomastia surgery consultation in Houston, Texas with a professional cosmetic surgeon, people in the area do not have to travel out of the country just to have a reliable and good consultation services for their gynecomastia treatment.
Dr. Vitenas of Vitenas Cosmetic Surgery is a board certified surgeon who has the expertise when it comes to gynecomastia surgery and other surgeries for men. He focuses on providing medical services in Houston, Texas. His services lie within the framework of providing the safest possible treatment as well as providing great attention to his clients' personal care for them to achieve the look they want. Patients can also have a chance to speak with Dr. Vitenas or one of his doctors for one hour consultation for Houston male breast reduction.
###
For more information about Houston gynecomastia surgery, consult Dr. Vitenas by visiting his official website at http://gynecomastiasurgeryhouston.com/. You can also contact him by phone at 281-899-0014 or via email at info@gynecomastiasurgeryhouston.com.