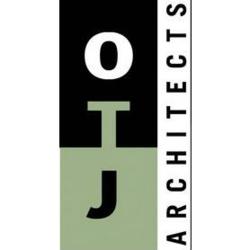 LLS's continued advancements over the years, are responsible for the blood cancer survival rate doubling and tripling; in some cases, the survival rate has even quadrupled.
(PRWEB) April 10, 2013
OTJ Architects has worked with Angela Poliskey, Senior Project Manager with commercial real estate firm Cassidy Turley, to complete several successful architectural design projects including Avalon Consulting, the Department of Defense's Mark Center and Management Sciences for Health.
However, her managerial efforts and helping ways do not end when she leaves the office. Earlier this year, Poliskey was nominated to use her leadership skills to conduct an individual fundraising campaign for the Leukemia & Lymphoma Society (LLS) as a 2013 Woman of the Year candidate. Her campaign kicked off on March 28 at The Huxley in Washington, DC, and runs through June 8. Her team's goal is to raise $200,000 in 10 weeks and to be linked to an LLS-funded, cutting-edge research portfolio to help people living with blood cancers.
"Cancer research is an incredibly important cause and one that I have good reason to care about," Poliskey said. "My friend Susan is a 13-year survivor of both leukemia and lymphoma … I only wish every story was as uplifting. My mother-in-law lost her beloved husband, Joe, to leukemia and almost everyone I know has lost a loved one or knows someone who has been affected by cancer of some sort."
Cancer research and the fundraising that helps to support it can decrease the impacts of these diseases. According to LLS research information, more than one million Americans are living with blood cancers, every four minutes someone is diagnosed with a blood cancer, every 10 minutes someone dies from blood cancers and leukemia causes more deaths than any other cancer among children and young adults under the age of 20.
To help Poliskey's fundraising efforts, her team is hosting several events. Contact Poliskey at angela.poliskey(at)cassidyturley(dot)com if you are interested in attending:

April 23 from 5-7 p.m.: LLS Fundraising Wine Tasting (City Club of Washington; 555 13th St. NW, Washington, DC; $125/person)
April 30 from 6-8 p.m.: LLS Fundraising Floral Design Class (Karin's Florist; 527 Maple Ave East, Vienna, VA; $100/person; attendees will leave with a $50 arrangement and the other $50 will go toward the cause; 15% of all in-store sales will be applied toward the campaign; call to reserve: 703.242.4692)
May 21 from 5-7 p.m.: LLS Fundraising Happy Hour (Capital Grille; 1861 International Dr., McLean, VA; suggested advanced donations of $50/person)
According to Poliskey's fundraising page, "LLS's continued advancements over the years, are responsible for the blood cancer survival rate doubling and tripling; in some cases, the survival rate has even quadrupled. And many LLS-supported therapies not only help blood cancer patients but are now used to treat patients with rare forms of stomach and skin cancers. They're even being tested in clinical trials for patients with a range of cancers including lung, brain, breast, pancreatic and prostate cancers."
Poliskey's work with LLS will help rally fundraising support and also provides a way for colleagues to work together to achieve a common goal, which furthers the importance of philanthropic efforts in the workplace.
"I attended an event in support of my coworker last year," Poliskey said. "LLS staff, past candidate mentors and support staff are all so supportive and caring. Helping those who continue to battle cancer is the reason behind it all."
For those interested in helping this great cause, donations are tax deductible. These donations not only support LLS research but also fund patient services, advocacy, public and professional education and community services as well.
For more information about Poliskey's fundraising efforts or to make a donation, please visit http://www.mwoy.org/pages/nca/dcmetro13/apoliskey.
For more information about LLS and the "Man & Woman of the Year" fundraising campaign, please visit http://www.mwoy.org/nca/ or http://www.lls.org.
To learn more about OTJ Architects, please visit http://www.otj.com/.
About OTJ Architects
OTJ Architects is a well-respected national architecture and interior architecture design firm that has successfully completed thousands of projects throughout the country. Founded in 1990, OTJ is comprised of five studios headquartered in Washington, DC, with more than 60 architects and designers, many of whom are LEED Accredited Professionals. OTJ is registered in 37 states and is able to consult in all 50 states. The responsive architecture and interior architecture consultants create effective environments through listening, understanding and tailored design. These designs focus on helping clients enhance collaboration, company branding and employee recruitment and retention. OTJ's design teams provide clients with personalized attention to create workplace solutions that reflect their unique, individual needs.