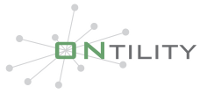 Our Platinum and Gold level partners have met our highest standards in order to be designated as trusted suppliers.
Houston, TX (PRWEB) April 09, 2013
ONTILITY, a leading wholesale distributor of solar equipment and provider of solar training, design, and consulting, announced its new vendor partnership program today. This program, based around the company's strong emphasis on customer and vendor relationships, evaluates partners in order to support ONTILITY's goal of engaging exclusively with manufacturers and vendors who offer the highest-quality products at competitive prices, and who extend customers top-of-the-line service and support.
In order to sharpen its focus on vendor relationships to only those strong partnerships that will benefit ONTILITY's customers and support its quality goals, the Houston-based company has conferred extensively with solar equipment manufacturers to determine which would become key partners. ONTILITY established a set of criteria for these vendors, focusing on product quality; responsiveness; availability; willingness to build a strong, flexible partnership; outstanding customer service; and ability to meet specific product needs customers might have, such as off-grid or USA-made parts. Based on these qualifiers, ONTILITY has scrutinized its business relationships and selected the highest-caliber suppliers as either Platinum or Gold level partners.
"Our Platinum and Gold level partners have met our highest standards in order to be designated as trusted suppliers," said Kirk Wehby, CEO of ONTILITY. "They have been instrumental partners in their support of ONTILITY, providing quality products and attentive service that have helped us to offer our customers only the best. We thank all of them and look forward to strengthening these partnerships as we continue to push our business and our quality forward."
As a part of its partnerships with these designated suppliers, ONTILITY will feature these supplier relationships on its website and in monthly e-blasts, showcase them in its offices, and highlight them in its marketing in order to add visibility to these quality suppliers. In addition, although non-featured manufacturers' product will be available by customer request, products from these designated sourcing partners will be the first the nationwide ONTILITY sales staff and design team will turn to when bidding or quoting projects. In this way, ONTILITY will be able to extend the high-caliber PV module offerings of its trusted suppliers to the thousands of contractors and solar integrators that comprise its extensive customer base.
"It's our goal to offer our customers only the best, in products and in service," said Wehby. "The only way to do this is to partner with only the best. We're confident our designated Gold and Platinum partners more than meet this standard."
ONTILITY's Platinum-level partners include Canadian Solar, Advanced Energy, UNIRAC, ET Solar, Solectria Renewables, and SolarBridge Technologies. ONTILITY's Gold-level partners include Panasonic, ReneSola, Schneider Electric, Fronius, DPW Solar, Xunlight Corporation, and OutBack Power System. To see the listing of these designated partners, visit ONTILITY's newly-launched "Solar PV Products" page.
About ONTILITY
ONTILITY is committed to Connecting the Last Mile of the Solar Industry. In just over four years, ONTILITY has grown from a startup to an 80M solar business success leader featuring Solar Distribution, Solar Training, Solar Business and Project Support Services and Solar Solutions. Learn Solar design and installation through our professional solar training. Buy Solar from our stocking warehouse of superior solar products at competitive prices. Enjoy Solar Business Success with our full range of partner support services, including engineering and design consulting, proposal support, sales and marketing programs, technology solutions, due diligence and financial support, lease programs, custom training, and project consulting. Team with us on residential, commercial, and large-scale Solar Solutions. ONTILITY brings you best-in-class solar business and project training, products, support, services, and solutions.
# # #
For more information, contact:
Alexandra Harrison
ONTILITY, V.P. Corporate Strategy
+1 281.854.1400
alexandra.harrison(at)ontility(dot)com