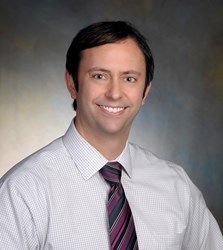 Berkeley Heights, NJ (PRWEB) April 08, 2013
Bariatric surgeon Robert L. Bell, M.D., M.A., FACS, has joined Summit Medical Group. He will lead the development of SMG's bariatric services program and be a member of its general surgery team. Dr. Bell practices in the Group's 1 Diamond Hill Road, Berkeley Heights campus.
Board certified in surgery, Dr. Bell has expertise in bariatric surgery for morbid obesity. He also specializes in minimally invasive laparoscopic and endoscopic surgery for gastroesophageal reflux disease, gallbladder disease, esophageal motility problems, abdominal-wall hernia repairs, and other gastrointestinal (GI) problems. A leader in bariatric and minimally invasive surgery, Dr. Bell is among few surgeons in the New York metropolitan area who perform corrective obesity surgeries.
Before joining Summit Medical Group, Dr. Bell was Founder and Medical Director of the Yale New Haven Hospital Bariatric Surgery Program and Medical Director of the Yale New Haven Hospital Minimally Invasive Surgery Program. Dr. Bell also established and has been Director of the Yale Minimally Invasive Surgery Fellowship Program. He is an associate professor of surgery at Yale University School of Medicine.
Dr. Bell earned his B.S. and M.A .in biology at Baylor University, Waco, Texas, and he earned his M.D. with honors at Texas A & M University Health Science Center College of Medicine, Temple, Texas. After graduating, he completed his internship and residency in general surgery at Yale University School of Medicine / Yale New Haven Hospital, New Haven, Conn. He completed his fellowship in laparoscopic and endoscopic surgery at the University of Maryland School of Medicine, Baltimore, and Yale University School of Medicine.
About Summit Medical Group
Summit Medical Group (SMG) is the largest privately held multispecialty medical practice in New Jersey. SMG maintains a 42-acre healthcare campus in Berkeley Heights and 21 additional practice locations in Berkeley Heights, Hillsborough, Morristown, Millburn, Short Hills, Springfield, New Providence, Warren, Westfield and West Orange. As an East Coast premier multispecialty group, SMG has provided exceptional primary and specialty care since 1929. For more, visit summitmedicalgroup.com.