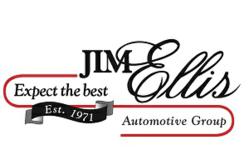 "We are very excited to have the renowned Maserati brand join the Jim Ellis family," company Vice President Jimmy Ellis said. "We look forward to introducing drivers to these incredible cars and delivering customer service as exceptional as the Maserati".
Atlanta, Ga (PRWEB) April 10, 2013
Adding to its already illustrious line up of high-end European auto makes, the Jim Ellis Auto Group has now added Maserati and Volvo to its stable of iconic brands.
In addition to winning the Consumers' Choice Award's'Auto Group of the Year', Jim Ellis has lots more to celebrate. Capping off a year of stellar auto sales for 2012, the Jim Ellis Auto Group of Atlanta just opened its brand new Maserati dealership. The dealership offers an impressive selection of new and pre-owned inventory with grand opening incentives and specials available on many models. Maserati, an Italian icon of high performance vehicles, adds to the already prestigious line up of cars such as Audi, Porshe, and Saab offered at Jim Ellis Dealerships.
In March, Volvo, a pioneer in auto safety, officially joined the Jim Ellis family with a new Volvo of Marietta dealership. "Jim Ellis Automotive Group is excited to welcome the distinguished Volvo brand to our organization," said Chuck Wallace, Volvo of Marietta general manager. "These cars set the standard for safety and durability, and they are also a joy to drive. We look forward to bringing Jim Ellis' exceptional customer service to Atlanta's Volvo customers."
In addition to its inventory of luxury vehicles, the Jim Ellis Auto group also carries an impressive list of domestic and foreign family vehicles such as Buick, Chevy, GMC, Hyundai, Mazda, and Volkswagen.
Jim Ellis Automotive Group has been serving the communities of Atlanta, Marietta and Buford for over 40 years. Today it has become the region's single largest family owned and operated automotive group. The Atlanta Business Chronicle ranks them as number one in total new and used vehicles sold in 2012 at more than 17,700 units.
Jim Ellis Senior, President and founder of the Jim Ellis Auto Group, attributes the success of his business to exceptional customer service as exemplified by the company's more than 850 employees.
About The Consumers' Choice Award:
Established in 1987, the Consumers' Choice Award® identifies and promotes businesses that deliver customer service excellence. The Consumers' Choice Award® has retained a leading independent research firm to conduct surveys in U.S. cities; Columbus , Atlanta, Dallas and Houston. The winners are determined by consumers and not by a panel of judges. The survey covers a broad range of categories of interest to both the public and business communities. Its purpose is to publicly identify those establishments that have been voted by consumers as being their choice for excellence. The Consumers' Choice Award® is a most prestigious tribute to local businesses that serve their communities well. The program is encouraged by all levels of government and by business leaders. Find out more about The Consumers' Choice Award® by visiting http://www.consumerschoiceaward.com/