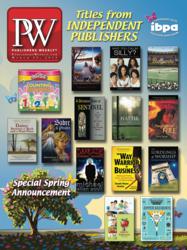 "A promising new talent."
New York (PRWEB) April 07, 2013
The debut novel follows Texan Brix Brighton, combat veteran of World War II and of Israel's War of Independence, who has spent his lifetime studying the ancient quest for control lurking underneath the surface of the powerful global religions. Linking cataclysmic conflicts to their divine causes, he discovers that no men have been as dangerous or unrepentant as ambitious clerics of the dominant world religions with compulsions to control the world.
Along with his son and grandson, Brighton recruits spiritual leaders of different religions, a beautiful Silicon Valley investment banker and world class computer hackers to struggle against the coming surveillance state.
Brighton teams up with Alan Taveler, a Boston-area resident who has returned from captivity in Pakistan. During his life-changing experience, Taveler came to understand that he is endowed with a gift—he was genetically programmed to disturb the past to give Brix Brighton a chance to save the future.
Here's what Kirkus says about Cameron Leigh's The Lordlings of Worship:
"Leigh's 590-page debut thriller, the first of a planned trilogy, may remind some readers of The Da Vinci Code-except that Dan Brown's book is not nearly so ambitious."
"Debut novelist Leigh tells the story of a quest to find the…Creation Code."
"Readers who love to burrow into such material will find the book a treasure trove."
"A promising new talent."
The original, gripping and well-researched novel is the first of a trilogy that spans four thousand years.
Available to Booksellers from Baker & Taylor, Ingram and Itasca Books.
Title: The Lordlings of Worship and Their Catastrophic Mindrides
Author: Cameron Leigh
Publisher: Two Harbors Press
Hardback: 590 pages ISBN-13: 978-1-938690-32-7 Price $35.00
http://www.lordlingsofworship.com
Contact:
For more information about The Lordlings of Worship and Their Catastrophic Mindrides, please contact
Emily Brackett
Visible Logic
142 High St., Suite 615
Portland, ME 04101
207-761-4230
ebrackett(at)visiblelogic(dot)com
###