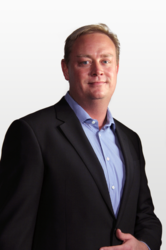 We are fortunate to have an engaged and active Routzy user community that provides us with great feedback and how to improve the CRM app.
Columbus, OH (PRWEB) April 10, 2013
Widely downloaded mobile CRM and sales app Routzy version 3.0 is released and features enhanced routing with the ability to identify fastest, shortest or customized travel routes, generic attachments to bulk emails, and the ability to combine multiple PDF attachments into a single email attachment.
"We have an active mobile sales app user community and we believe their valuable feedback is what continues to propel our app forward and make it great," said Skip Stringfield, Coalesce Software founder and president.
Stringfield continues, "These latest updates are requests that come straight from our active community – and we're happy to deliver on their valuable insights on how to improve the app."
Sales professionals will enjoy the advanced routing feature in Routzy allowing them to select a contact group and map out the fastest or shortest route, as well as create a customized route from their current location or any other location address.
Also, Routzy 3.0 allows users to combine multiple PDFs into a single PDF. Users can look forward to sending an email to a client with a single PDF attachment rather than multiple PDF attachments.
About: Coalesce Software makes doing business better through mobile technology. Founded in 2010, Coalesce Software specializes in business productivity applications for sales teams, small and medium sized businesses, independent sales representatives, and business development professionals.
Since its founding, Coalesce Software continues to release mobile applications that help people do business of better with the following mobile applications: Smart Service iFleet, Routzy and Routzy BackOffice. Coalesce Software completes mobile application customization projects so any business owner can have the perfect app to maximize their existing business processes.