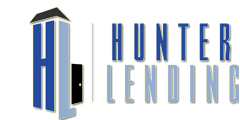 Denver, CO (PRWEB) April 06, 2013
The Denver refinance and mortgage firm prides itself on providing clients with simple and effective solutions to their mortgage needs and these added features continue that tradition.
Visitors to the site will find the new mortgage calculator front and center on the home page. The calculator is fully programmed to function with minimal work from the website visitor. All they have to do is input the required values for their loan principal. Interest rate, term, down payment, taxes, insurance, PMI and any extra payment they may make. A quick click of the "Calculate" button will present the information needed to evaluate the loan options.
Once the website visitor has entered the information and clicked the "Calculate" button they will see an easy to read breakdown of the estimated loan payment that includes taxes and insurance. Better yet they will be shown graphs that break down the payment in colorful pie charts. Once they have reviewed the estimate loan payment they can take advantage of the second new feature, a full amortization schedule. This schedule is accessible by clicking on its tab next to the payments tab. The schedule breaks down the full term of the loan being requested and shows the client the principal and interest paid and the remaining balance at various points along the term. There is even a handy print button so the client can get a paper copy of the loan results for easy review.
ABOUT HUNTER LENDING
Hunter Lending is one of the most respected mortgage lending firms in the Denver metropolitan area. The firm offers expert mortgage options to clients who want to purchase or refinance a home. The company is known for their individualized client service that focusing on creating solutions that work for each client and not a generic cookie cutter approach.
To learn more about Denver mortgage and refinance companies visit the website http://hunterlending.com/ or call 303-292-5363
###