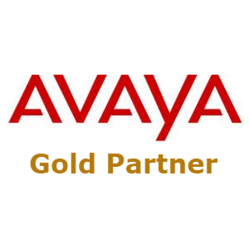 Avaya's IP Office provides todays telecommunication solutions and features for every business and the Triple7 promotion has made my clients decision to upgrade much easier
Vaughan, ON (PRWEB) April 08, 2013
The time to add well priced unified communications and contact center solution to your business has now lapsed; as the special Avaya Triple Seven Promo has officially ended. Companies that Upgraded to the Avaya IP Office communications or Avaya Aura® platform helped their productivity soar. The tech refresh to the Avaya Aura architecture leverages virtualization technology and SIP Trunking which helped to simplify their already complex networks as well as drastically reduced their infrastructure costs.
"With the Triple 7 promotion my clients migrated cost effectively their existing Meridian, BCM and Norstar systems into the latest IP and or SIP based solutions", said Ron Martin, BroadConnect Telecom's National Channel Manager. "This can be accomplished with a onetime system/hardware upgrade or migrate over time the old telephone units to the newer digital/IP sets as their budgets allow."
Avaya, in the past, has offered a number of various promotions to assist businesses with a cost-effective migration from their current Norstar™, MERIDIAN, Business Communication Manager (BCM), Communication Server 1000 (CS1K) systems to the latest in SIP-based and IP solutions.
Ron Martin adds, "Avaya's IP Office provides todays telecommunication solutions and features for every business and the Triple7 promotion has made my clients decision to upgrade much easier."
The Triple 7 program by Avaya was an unprecedented set of discounts. The promotion was so successful they had to extend it for another 3 months, ending March 2013. Triple 7 offers triple the advantages of your older system by combining SIP consolidation with mobility apps and comprehensive world-class support.
Don't miss out on Avaya's next blockbuster promotion. Contact BroadConnect Telecoms National Channel Manager, and he will help your company understand what current offers are available to you, today.
About BroadConnect Telecom
At BroadConnect, we operate our own North America wide private voice and data network. This allows us to control the first and last mile of service, meaning crystal clear voice calls that are securely delivered and are always prioritized over data communications. Our goal is to exceed established performance standards while offering our customers innovative communication solutions coupled with the highest personal service. Please visit http://www.broadconnect.ca/ and http://www.broadconnectusa.com/ for more information.