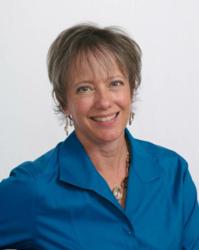 Hearing that applause about MJ Freeway's accomplishments was one of the proudest moments of my professional life. Not just for me but for our entire customer-centric team who eat, breathe and sleep customer service. -- Amy Poinsett
Denver, CO (PRWEB) April 05, 2013
MJ Freeway co-founders Amy Poinsett, CEO and Jessica Billingsley, COO were recently featured in an article by Fortune Magazine senior editor Roger Parloff.
The story is titled "Yes we cannabis" and focuses on the recent ArcView event in Seattle where entrepreneurs seeking investment funding for their legitimate cannabis-related businesses pitched their ideas to the ArcView Angel Network, a group of individual investors. ArcView was formed in 2010. It's president and co-founder is Steve DeAngelo of Discovery Channels "Weed Wars" fame. DeAngelo is also Executive Director of Harborside Health Center, located in Oakland, CA, purportedly the world's largest medical cannabis dispensary.
In the article, Parloff refers to Ms. Poinsett as one of the most skilled presenters to the group. Poinsett, who's company sells cloud-based "seed-to-sale" software systems developed exclusively for the medical cannabis industry, was seeking funds so that her business could make small acquisitions in 2013.
As part of her presentation, Ms. Poinsett mentioned that, after just 2 years in business, MJ Freeway had turned a profit in 2012. That observation drew a resilient round of applause from the ArcView members. After her presentation, Ms. Poinsett was asked how she felt about that particular moment. "Hearing that applause for MJ Freeway's accomplishments was one of the proudest moments of my professional life. Not just for me but for our entire customer-centric team who eat, breathe and sleep customer service."
Seattle's Mayor, Michael McGinn, also attended the event. He met privately with the ArcView participants early in the day and offered some very positive remarks from the podium as he lauded the group. Some participants were teary eyed as he spoke including ArcView's CEO and co-founder Troy Dayton, who was overwhelmed with the moment. Through his tears, Dayton said, "This is the Pinnacle. It's never been like this before."