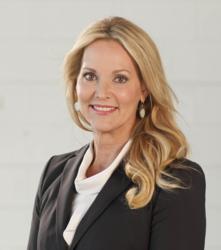 What we're doing is giving them a vision, the ability to dream and to think big! I think that's critical - Lori Blaker
Rochester Hills, MI (PRWEB) April 09, 2013
The new series focuses on key highlights from her recent appearance at the US Chamber of Commerce's "Advancing Women to the Top" leadership breakfast where she spoke on the importance of gender diversity and leadership.
The event was a partnership between the U.S. Chamber of Commerce Center for Women in Business (CWB), the Rochester Regional, Auburn Hills and Troy Chambers of Commerce.
Speaking to a sold-out audience, Blaker challenged top management to embrace the value of gender diversity saying, "You have to make it personal as a CEO. If I am not focused on that, no one in my organization is going to focus on it. I am aware of every single female that is in a management position throughout my entire global organization."
Blaker expressed the power of coaching stating, "That's our value as senior managers and leaders to do that coaching and mentoring. If you take that time and you encourage the women in your organization, especially in my role, everybody in the company sees it. That gives the individual woman the courage and the strength to step up and say 'You know I can do that! This is possible for me.' What we're doing is giving them a vision, the ability to dream and to think big! I think that's critical. "
Lori Blaker exemplifies successful leadership and entrepreneurialism. Her company, TTi Global has ranked consistently among the "Top 25 Woman-Run Businesses in the USA" as recognized by the Women's Business Enterprise National Council. In 2012, Blaker received the "Leader of Leaders" Award from Leadership Oakland. Also in 2012, Blaker participated in the first ever US Department of Commerce trade mission to Afghanistan and has since opened an office in Kabul.
TTi Global has experienced 263 percent growth over the past five years and continues to receive recognition for corporate achievement. In 2012, TTi Global earned a position on the coveted Inc. Magazine's 5000 list for the second time. TTi Global was ranked as one of Michigan's fastest growing privately-held companies (as recognized by Crain's Detroit in 2010 and 2011) and ranked as one of the fastest growing private companies in America (according to Inc. Magazine).
#####
TTi Global provides staffing, learning, research and consulting solutions to industries across various sectors with automotive as a core focus. TTi Global oversees operations on five continents with offices spanning the globe, which include Australia, Brazil, Canada, Chile, China, India, Japan, Mexico, Peru, South Africa, Thailand, Venezuela, UK and most recently Afghanistan.
With a staff of over 2000 employees in international operations, they offer a wide range of services, tailor made to drive business goals, including business consulting, research, staffing, workforce development and learning solutions. TTi Global world headquarters are located in Rochester Hills, Michigan. Visit us at http://www.tti-global.com/