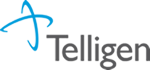 Telligen is excited to expand our work in the Chicago area. Through our partnership with the Chicago Transit Authority, we can extend our services to more individuals to assist in helping them receive the best care possible. - Peg Mason, Vice President
West Des Moines, Iowa (PRWEB) April 09, 2013
Telligen was awarded a contract to provide utilization management and case management services for Chicago Transit Authority members beginning May 1, 2013. Telligen's work will involve providing medical necessity review for inpatient and outpatient services plus case management services for members with catastrophic events.
Telligen's support team for CTA includes customer service representatives, nurse review coordinators, nurse case managers and physician consultants to facilitate medical necessity review of requested services covered by the health plan.
Chicago Transit Authority operates the nation's second largest public transportation system and covers the City of Chicago and 35 surrounding suburbs. The CTA is an independent governmental agency created by state legislation. The CTA began operating on October 1, 1947, and on October 1, 1952, became the sole operator of Chicago transit when it purchased the Chicago Motor Coach system.
For more than 40 years, Telligen population health management solutions have improved the quality and cost-effectiveness of healthcare for consumers and providers. Telligen serves commercial clients and government programs at the federal, state and local level, improving health outcomes for millions of people nationwide. For more information, visit us at telligen.org.