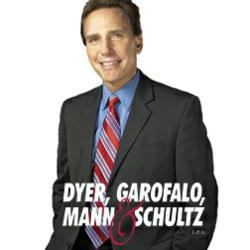 Serious side effects include heart attack, stroke and pulmonary embolism.
Dayton, OH (PRWEB) April 09, 2013
Yaz, Yasmin manufacturer, Bayer, has once again settled lawsuits that allege the popular birth control pill companies failed to adequately warn women of the possible side effects of using the oral contraceptives. The most recent settlement amounts to Bayer agreeing to pay up to $24 million to women who suffered gallbladder problems.*
The settlements in the past saw Bayer paying out $1 billion to women who suffered pulmonary emboli and deep vein thrombi.* Before the most recent settlement, Bayer had refused to settle lawsuits involving allegations that Yaz and Yasmin caused gallbladder injuries. "The refusal to settle may have stemmed from the substantial negative scientific findings faced by plaintiffs," opines Dyer, Garofalo, Mann & Schultz LPA. That course of action recently changed with the $24 million settlement announcement by Bayer on behalf of women affected by the drug.
Allegedly, the most serious side effects of these birth control pills are heart attack, stroke, and pulmonary embolism. In addition, common symptoms of gallbladder issues include:

Pain or discomfort in the upper right side of the abdomen
Nausea
Diarrhea
Abdominal Bloating
Jaundice
If you or a loved one has experienced any of the above side effects or symptoms after using Yaz or Yasmin, you have legal rights and you may be entitled to compensation.** At Dyer, Garofalo, Mann & Schultz, our lawyers help clients whose lives may have been affected by using Yaz or Yasmin. Contact our office today for your free case evaluation at 1-800-223-8897 or http://www.ohiotiger.com.
** In Re: Southern District of Illinois, MDL 2100 – Yasmin and YAZ (Drospirenone) Marketing, Sales, Practices and Products Liability Litigation
The law firm of Dyer, Garofalo, Mann & Schultz, LPA, was founded in 1990, with the goal of helping injured people fight for their rights against insurance companies; currently the firm has fourteen offices located throughout western Ohio. Additional information about the firm is available at: http://www.ohiotiger.com