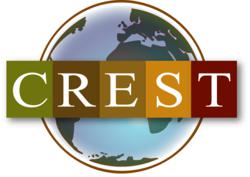 This four-day, bilingual gathering with a geographic focus on the Americas will bring together tourism's "Innovators"—the thought leaders who are breaking the mold of cookie-cutter resorts.
Los Cabos, Mexico (PRWEB) April 15, 2013
More than 150 innovators in applied sustainability will gather in Los Cabos, Mexico from May 15-18 for the Second Executive Symposium for Innovators in Coastal Tourism Development. Hosted by the Center for Responsible Travel and Stanford University's Centers for Global Business and Latin American Studies, this unique event is designed to foster sustainable tourism in sensitive sea shore and marine environments.
The four-day, bilingual gathering, with a geographic focus on the Americas, will bring together tourism's "Innovators"—the thought leaders who are breaking the mold of cookie-cutter resorts. This select group of developers, designers, operators, and investors is facilitating sustainable development of large-scale coastal resort and vacation home projects in ways that are integrated with local communities and the native landscape. The cutting-edge practices of these Innovators in coastal tourism prove that the applied principles of responsible travel can enhance business success.
The Symposium will include a diversified range of events and formats, including keynote speeches by experts such as Sonu Shivdasani, founder of Six Senses and Soneva Hotels; round-table discussions led by Stanford University professors, knowledge-exchange workshops with industry leaders; formal and informal networking opportunities, "pitch" presentations of innovative ideas; documentary film presentations led by critically-acclaimed filmmakers; and an optional field trip to Cabo Pulmo National Marine Park, which boasts the only living reef in the Gulf of California and the oldest reef in the Americas.
Featured speakers include:

Chris Blackwell, Owner, Island Outpost, Jamaica
Céline Cousteau, Executive Director, CauseCentric Productions and granddaughter of Jacques Cousteau
Carlos Hernandez, President, Pellas Development Group, Mexico & Costa Rica
Walter Vergara, Chief, IDB Sustainable Energy and Climate Change Unit
In addition to business leaders and Stanford University faculty, a select number of participants will attend from key government agencies, NGOs, academia, and international development organizations.
Crosscutting themes to be discussed at the Symposium include:

Green Finance & Access to Capital for Innovative Coastal Tourism
Coastal Tourism in an Era of Climate Change: Mitigation & Adaptation Strategies
All-Inclusive Resorts: Innovations in Design, Construction & Operations; Impacts on Local Communities
Innovations in Vacation Homes, Golf Courses, Marinas & Spas
Telling your Story: Generating Value from CSR Through Effective Communications
This Symposiums follows on the highly successful first Innovators Symposium held at Stanford University in 2010. The large contingent of Mexican tourism professionals who attended proposed that the next such gathering be held in Mexico. Los Cabos, located at the tip of the Baja Peninsula, was selected for its importance as a coastal destination, terrific wildlife, and in an effort to bolster "green" resort and other sustainable tourism initiatives.
To learn more about the Symposium and its organizers, or to register, visit http://www.CRESTconference.org.