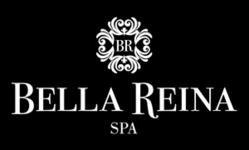 Delray Beach, FL (PRWEB) April 18, 2013
Bella Reina Spa reveals some very simple spa treatments that will help with daily stress triggers. Being aware of stress is probably one of the biggest issues in dealing with stress-related illnesses and skin issues.
The skin, the body's largest organ, is greatly affected by long-term stress through the lack of cortisol, increased inflammation and depletion of hyaluronic acid. The combination of inflammation and cortisol leads to the breakdown of collagen and elastin resulting in fine lines and wrinkles. Minimizing stress will help the skin look younger, and the spa considers stress reduction a necessary part of anti-aging.
Simple treatments to take the stress out of life, include aromatherapy massage, 20-minute reflexology treatment, or a relaxing spa facial. A body spa treatment, like the Body Peel can assist with the dehydration of the skin and the loss of collagen. In addition, the spa recommends eating a low-glycemic diet to lower the inflammation in the body and taking the Skin Health which increases the hyaluronic acid in the skin.
Bella Reina Spa suggests a 30-minute spa treatment once a month to assist the body in coping with stress and the dangers of stress. Stress Awareness Month was created in 1992 by the Health Resource Network and has been celebrated every April since then. For more information on how to alleviate stress, call the spa at 561-404-7670.
About Bella Reina Spa:
Bella Reina Spa is the leading provider and definitive authority on beauty, wellness and spa treatments in the South Florida area. The spa is dedicated to providing outstanding services and anti-aging treatments, like the non-surgical facelift or the slimming infrared body wrap, to guests with busy lifestyles. Bella Reina Spa was created by Nancy Reagan, a nationally recognized expert in beauty, nutrition, weight loss, skin care and makeup. Nancy and Bella Reina Spa have been featured in the New York Times, WebMD, PC Advisor for her industry expertise and business success. To learn more about how Bella Reina Spa is constantly innovating spa services, programs and packages please visit BellaReinaSpa.com