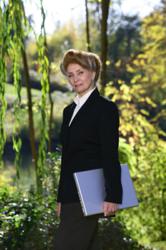 Grants Pass, OR (PRWEB) April 09, 2013
Water Advocate, Sharon Kleyne, presents information about how Summer is feared in many third world countries due to famine, dehydration, and disease.
In many third world countries, summer brings a very real fear of water shortages, dehydration, water wars, famine and outbreaks of water related diseases, said fresh water advocate Sharon Kleyne in a recent press statement. Kleyne supported her announcement by citing a recent article Lakshmi Krupa (Hindu Times, April 5, 2013):
"As the days heat up, the chorus for clean water gains momentum, even as bore wells run dry and orders for water tankers increase by the hour. The World Water Assessment Program finds that an individual needs between 20 and 50 litres of water every day for cooking, cleaning and drinking. WHO/UNICEF finds that 88 per cent of diarrhea deaths are due to lack of access to sanitation facilities, inadequate availability of water for hygiene, and unsafe drinking water. Safe drinking water alone can reduce this figure by a whopping 90 per cent."
Kleyne also referred to her interview with former aid worker Fred Schantz, who spent 22 years in India, Pakistan, Nepal, Indonesia, Kenya Brazil, Egypt and Bangladesh. Schantz appeared on the Sharon Kleyne Hour Power of Water radio talk show October 8, 2012.
On the show, Kleyne and Schantz stated that most world conflicts ultimately trace to fresh water. In the words of author Stephen Solomon (Water, Harper 2010), on an overcrowded and drying planet, "water is the new oil."
Even where fresh water is potentially available, said Schantz, two problems must be overcome. (1) People in developing countries may not be educated about proper hygiene. (2) Corrupt and greedy politicians may be unwilling to spend limited resources on infrastructure and public health.
Schantz observed that Native Americans regard fresh water as a gift from nature to everyone and that it cannot be owned. Ownership of fresh water, said Schantz, almost always comes at somebody else's expense.
Rivers in third world countries, according to Schantz, usually the country's lifeline and primary fresh water source, are often virtual cesspools. River blindness, a parasitic disease caused by working in infested waters, is the third most common cause of blindness worldwide.
The Sharon Kleyne Hour Power of Water is broadcast live on Mondays, 10 a.m., PST/PDT. The syndicated radio talk show is heard on Voice America/World Talk Radio, Green Talk Network and Apple iTunes. Go to http://www.SharonKleyneHour.com for written summaries and on-demand podcasts of shows, including the Fred Schantz interview.
© 2013 Bio-Logic Aqua Research. All rights reserved.