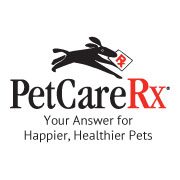 From Lyme disease to flea infestation, prevention is truly the best medicine when it comes to fleas and ticks.
New York, NY (PRWEB) April 08, 2013
Through a sustained release technology, Seresto kills fleas within 24 hours and ticks within 48 hours after initial application and continues working for eight months. The collar continuously releases low concentrations of the active ingredients onto the pet's skin.
This is the first product of its kind that remains effective for eight months. At PetCareRx.com's great everyday prices, it costs less than $10 a month, making it even more economical than popular monthly topicals like Frontline Plus for Dogs.
Most veterinarians recommend year-round flea and tick protection, regardless of where a pet lives; Seresto effectively protects cats and dogs for much of the year, and, certainly, for peak season in most places.
Is Seresto The Right Choice?
To find out when peak flea and tick season is where pet parents live across the United States, check out the PetCareRx Flea & Tick Tracker http://www.petcarerx.com/fleatickmap. This tool takes real time weather data based on zip code and determines the threat level for fleas and ticks based on historical patterns and current conditions. It will also tell consumers how many months of the year are peak season for fleas and ticks.
When fleas and ticks come in contact with pets, they can result in a whole host of dangers and annoyances for pets and families. From Lyme disease to flea infestation, prevention is truly the best medicine when it comes to fleas and ticks.
The Flea & Tick Tracker and wealth of flea and tick prevention and treatment information http://www.petcarerx.com/fleatick available at PetCareRx.com are designed to make it easier for pet parents to find a personalized flea and tick solution for their family's needs.
Seresto is an innovative, long-lasting, effective and economical option for pet parents to consider.
About PetCareRx: PetCareRx's mission is to add love to the world by enhancing the lives of pets and pet parents. To enable this mission, their guiding pet wellness philosophy is that every pet deserves lots of love, proper nutrition, complete protection, and personalized care. In this spirit they provide treats and toys, foods and vitamins, flea, tick and heartworm protection, and a vast range of prescription medications, all at a great value and with Internet convenience. Learn more at http://www.petcarerx.com. Connect on Facebook at http://www.facebook.com/PetCareRx. Follow us on Twitter @_petcarerx.