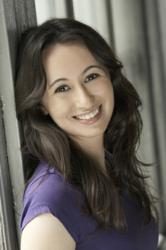 These new videos will give viewers a place to find reliable relationship advice.
Vancouver, BC (PRWEB) April 08, 2013
LoveLearnings.com, a leading relationship and dating advice website, is proud to announce the launch of a new instructional video series. These new dating videos, which will be available for free on many popular digital media websites, will provide expert guidance on topics such as love, romance, and breakups.
Jessica Raymond, a certified relationship counselor and senior editor at LoveLearnings, says the new video series comes as a response to reader feedback. "We've received a significant number of requests for video content," explains Raymond. "Readers enjoy our relationship advice columns, but want the freedom to choose between reading articles and watching video clips."
The staff at LoveLearnings are well qualified to offer video advice, with all four senior editors having extensive experience in the world of relationships, dating, and conflict resolution.
Derek Lamont, a dating coach and LoveLearnings editor, says the new video series will offer readers a reliable place to find expert relationship guidance. "Our readers want to know they're getting sound advice from professional dating and romance experts," says Lamont. "These new videos will give viewers a place to find reliable relationship advice."
The first set of instructional videos, scheduled for release in early March, will cover topics such as "how to get an ex back," "ways to optimize your online dating profile," and "the scientific method to picking up girls". Several dozen additional videos will be released over the coming months.
LoveLearnings editor and marriage counselor Brad Browning encourages readers to submit suggestions for upcoming video topics. "We'd love to hear from anyone with questions about their relationship or love life," Brad says, "and we'll pick some of the best reader questions to cover in future videos." Readers can submit questions via the LoveLearnings website or on Facebook, Twitter, and other social media channels.
To stay abreast of upcoming video releases -- and to view some of the existing video content created by the relationship and dating experts at LoveLearnings -- readers are invited to visit the LoveLearnings dating & relationship blog or subscribe to the new LoveLearnings YouTube channel.