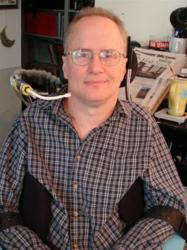 The science behind the bill is shoddy and the notion that people lose dignity when they depend on others is absurd
Hartford, CT (PRWEB) April 06, 2013
Disability right activists from Not Dead Yet and Second Thoughts Massachusetts congratulate their Connecticut colleagues for leading the effort to defeat a bill for the legalization of assisted suicide.  HB 6645, described by proponents as, "aid in dying," failed to get out of committee by Friday's deadline of 5:00 p.m.
"Once again, disability rights advocates made the difference," said Diane Coleman, president and CEO of Not Dead Yet, the leading national disability organization against assisted suicide.  "They have no answers to our arguments, namely that all these legalization bills are dangerous and discriminatory."
"There is no meaningful protection in any of these bills for people vulnerable to coercion and abuse," said Coleman.  "How would a doctor observe coercion that occurs at home behind closed doors? And with no independent witness required at the death, we have no way of knowing what really happened."  
John Kelly, Director of Second Thoughts Massachusetts, traveled to Hartford to testify against the bill.  "I reminded people about Senator Ted Kennedy outliving his terminal diagnosis by a full year, how his story sealed defeat for the Massachusetts ballot question," he said.   "The science behind the bill is shoddy and the notion that people lose dignity when they depend on others is absurd," Kelly said.  
The disability coalition against legalization in Connecticut followed Massachusetts' example by adopting the name Second Thoughts.  During testimony, Second Thoughts members wore stickers saying "Got Second Thoughts?"  In Massachusetts, voters' Second Thoughts on the ballot question turned 68% support in October to a losing 49% in November. 
"Some of us are fighting for our lives," said Connecticut advocate Cathy Ludlum, a lifelong wheelchair user.  "Right now I have the choice to continue living my life the way I want to.  HB 6645 opens the door to a different kind of future, a future in which my life may be thought of as too expensive or too burdensome."
"Assisted suicide proponents tried to claim that we were somehow religious extremists," said Kelly. "But just like in Massachusetts, it was disability rights advocates who made the difference and led people across the political spectrum to have a 'second thoughts.'"
Second Thoughts was formed in December 2011 by Massachusetts disability rights activists, and brought a progressive perspective to a debate so often portrayed as part of the culture war between secular liberals and religious conservatives. The group burnished its progressive credentials, for example, by producing a bumper sticker calling for "Yes on 3/No on 2," supporting medical marijuana while opposing assisted suicide.