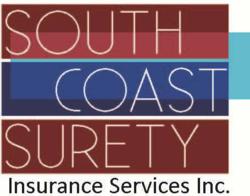 San Clemente, California (PRWEB) April 08, 2013
Now with the use of a simple application, non-construction contractors can get surety bond support for Single Bonds up to $400,000 and a complete Aggregate Program to $800,000. What also sets this program apart from other surety's "easy application transactions" is that for the most credit worthy applicants; bond rates,based upon the bond (not contract) amount start as low as 1%.
The company further explained that this program is designed to support a very wide range of credit profile, using a premium rate range of 1% to 10% of the bond amount. These rates, as with all surety, are predicated on the overall qualifications of each applying contractor.
Service Contractors who can take advantage of the new program can include:
Guard/Security, Transportation/Bus, Janitorial, Entertainment, Landscape, Photography, Window Washing, Pest Control, Food Service, Wireless Networking, Street Sweeping, Boiler/Generator Retrofit, Tower Maintenance, IT Support and more.
Supply and Install Contractors are also eligible for this program and they may include:
Office/School Supplies, Flooring/Counters, Fencing, Modular Buildings, Work Trailers, Landscape, Portable Restrooms, Cabinets, Painters, Computer/ Electronic Equip., Irrigation Equip., Boiler/Generators, Low Voltage Wiring, Software, Wireless Installations, Specialized Vehicles, and others.
Where most surety agencies focus on the bricks and mortar construction contractor, South Coast Surety has established special surety relationships with surety companies that prefer writing for the service and supply type contractor.
They provide strong support for well-established non-construction contractors with good financials and credit; as well as good solutions for contractors needing supply and service surety bond support, that have impaired credit and financials.
For more information on surety support for service and supply/install contractors you can visit their website at http://southcoastsurety.com/service-contract-surety-bonds.htm. Or you can call 1-800-361-1720.