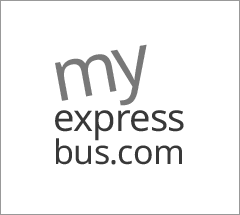 Malaysians working or studying in Singapore welcome such creative idea of offering cheaper bus fares to encourage overseas Malaysians to return home to vote on the polling day
Singapore (PRWEB) April 08, 2013
To encourage Malaysians working or studying in Singapore to return home to vote in the upcoming Malaysia general election, GE13, two of the largest online bus ticketing portals in Singapore - BusOnlineTicket.com and Easibook.com announced that they would offer discounted bus fares in April for express bus trips from Singapore to Kuala Lumpur and other parts of Malaysia.
Recently, Easibook.com announced that it has collaborated with Jom Balik Undi in order to offer lower bus fares for all the Malaysians working outside so that they can easily come back home this April and fulfil their right to vote in GE13, without putting much strain on the wallet.
BusOnlineTicket.com, on the other hand, engaged social media platform Facebook to inform more than twenty thousands of their fans that they would be rolling out discount on bus tickets to all Malaysians who are traveling on the polling day.
"Malaysians working or studying in Singapore welcome such creative idea of offering cheaper bus fares to encourage overseas Malaysians to return home to vote on the polling day", said Lim Phing Phing, owner of the express bus travel website, MyExpressBus.com. "Though voting is not compulsory, many Malaysians have expressed their desire to "Balik Undi" which means return home to vote in Bahasa Melayu. We expected more Malaysians in Singapore to return home to vote in this GE13."
To get more information on online bus ticketing services from Singapore to Malaysia, visit http://www.myexpressbus.com/bus-ticket-online/
About MyExpressBus.com:
Established in 2004 and based in Singapore, MyExpressBus.com prides itself as the leading express bus guide to provide reliable and up-to-date information on express bus services operating between Singapore and popular destinations in Malaysia.