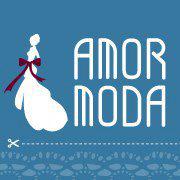 (PRWEB) April 06, 2013
AmorModa is a well-known wedding dresses manufacturer and retailer. Now, the company is offering great discounts on all its premium bridesmaid dresses, up to 59% off.
AmorModa has a vast knowledge of craftsmanship and consumer needs, which have helped it to develop a fine line of women's dresses. On the updated website of AmorModa.com, ladies can find more than 5000 styles of special-occasion dresses for women, including 700 items of bridesmaid dresses.
AmorModa's bridesmaid dresses are famous for their fashionable designs, gorgeous looks and delicate craftsmanship. Now, they are available at greatly discounted prices. Take one of the bridesmaid dresses (called "Empire One-Shoulder Floor-Length Chiffon Bridesmaid Dress With Ruffle Flowers", item code: 007016719) for example: It was previously priced at $280, and now offered at a new low price of $114.
"Since the first day in the industry, we have been focusing on wedding dresses and bridesmaid dresses for many years. We are happy to launch this promotion, and make our dresses available to more ladies. In our opinion, it is much more important to celebrate the beauty and sensuality of the female figure than covering it up with piles of fabric," says, Eason Chen, CEO of the company.
He adds, "We have many styles designed for different requirements. You can find many choices at AmorModa, like A-line dresses, sweetheart dresses, empire dresses, modest dresses, and more. They are now available, especially for the ladies who never compromise on quality and style."
About AmorModa
AmorModa is a professional manufacturer and retailer of high-end and middle-end women dresses (cheap wedding dresses, bridesmaid dresses, cheap evening dresses, etc.), and is offering more than 5000 different styles of women dresses. Good customer service, high-quality, fast delivery, and competitive prices, are the reasons to choose AmorModa.
For more information, please visit: http://www.amormoda.com/