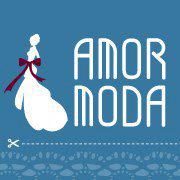 (PRWEB) April 06, 2013
AmorModa is a leading prom dress supplier. Now, the company is offering great discounts on its prom dresses 2013 collection.
AmorModa is a well-known women's dresses business, and the rapidly evolving customer-oriented products and services have helped AmorModa become one of the world's top brands of wedding dresses and special-occasion dresses.
Eason Chen, a spokesman for AmorModa.com, mentioned, "All our prom dresses are guaranteed with high quality and fast delivery. Everyone can enjoy a discount, up to 65% off, during this April."
When talking about the special deals, Eason Chen, continued, "We are really excited to bring our prom dresses 2013 collection to more clients worldwide. Our dresses are designed especially for the ladies who never compromise on quality and design. Remember please: this promotion will end on April 30, 2013."
Furthermore, AmorModa will release 39 new wedding dresses to its wedding dresses 2013 collection next Monday. AmorModa promises to provide high-quality women's dresses for all customers, and help each lady to show her unique individuality.
About AmorModa.com
AmorModa.com is providing thousands of wedding dresses and other special-occasion dresses at acceptable low prices, and its extensive and stylish products include wedding dresses, cocktail dresses, prom dresses, etc. The company hopes to give each woman an elegant new look with its fresh designs at affordable prices.
More information can be found at: http://www.amormoda.com/