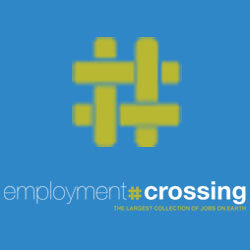 Healthcare has continued to occupy the number one spot in terms of job openings since the first week of January.
Pasadena, CA (PRWEB) April 07, 2013
The March jobs report released by the Bureau of Labor Statistics showed that only 88,000 net nonfarm jobs were created in March 2013. This is the lowest number since June 2012.
In February 2013, 268,000 net jobs were created. According to the BLS, the main cause seems to be the decline in the retail trade. The jobless rate actually decreased by 0.1 percent, from 7.7 percent in February to 7.6 percent in March. But the reason seems to be the 496,000 workers who dropped out of the workforce. The workforce participation rate declined by 0.2 percent and now stands at 63.3 percent. Another 2.3 million continue to be marginally attached to the workforce, which is almost the same figure compared to a year ago.
Job search website EmploymentCrossing.com however has been able to track down 1.96 million job openings across the United States. Accounting and bookkeeping services added 11,000 jobs in March. EmploymentCrossing.com has also been able to track down 68,000 accounting jobs as of April 6.
Healthcare continues to be a job creating industry according to both BLS and EmploymentCrossing,com data. The BLS says that 23,000 jobs were added in the industry and EmploymentCrossing.com has found 372,000 healthcare jobs. Healthcare has continued to occupy the number one spot in terms of job openings since the first week of January.
Construction was another industry which contributed a substantial number of jobs to the total figure in March. The BLS data says that there were 18,000 net jobs created while EmploymentCrossing.com has found 7,000 construction job openings. Even the retail industry, which lost jobs in March according to the jobs report still has 185,000 job openings according to EmploymentCrossing.com data.
The other top five industries in terms of job creation are:
Information Technology- 241,599 job openings
Sales – 220,828 job openings
Engineering – 150,407 job openings
Hospitality- 139,248 job openings
Financial Services- 94,784 job openings
For more details on the job openings according to the industry on the site:
http://www.employmentcrossing.com/jobs/jobs.html
About EmploymentCrossing
EmploymentCrossing is part of the Employment Research Institute, which is one of the most powerful and comprehensive organizations dedicated to helping professionals find jobs that will enhance their careers. Employment Research Institute consists of 120+ of industry-specific and 120+ location-specific job boards which consolidates every job opening it can find in one convenient location. The website also offers a seventy two-hour free trial to new members.