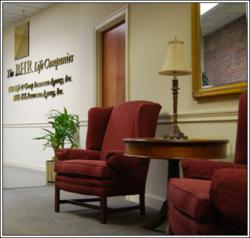 Leominster, MA (PRWEB) April 10, 2013
James Javaras, President of The BHR Life Companies announced today the launch of the firm's new website (http://www.bhrlife.com) and a comprehensive client outreach program designed to inform and educate BHR's Clients and referral sources.
Topics such as Estate Planning, Business Succession Planning, Life Settlements, Employee Benefits and Key Person Retention are covered in a series of video's and client education emails. "Using video and public relations/media sources to extend our brand and educate our clients has been a real home run for us," explains Jim Javaras.
"We are getting daily requests by our Clients to review their insurance requirements and they are asking great questions about all their estate and business planning needs."
Javaras continues, "I never realized the power of a strategic marketing outreach using email, video and social media could be so powerful. I am so glad we established a whole new way our Clients can interact and reach out to us."
About BHR Life:
The BHR Life Companies, 10 Monument Square, Suite 201, Leominster, MA 01453
As independent brokers, we represent you to all major insurance carriers. As your advocate, it is our job to develop and design parameters that provide you with the most competitive insurance packages.
Our goal at The BHR Life Companies is to be one of your trusted advisors. With over ninety years of combined experience, we are independent and maintain the following designations: Chartered Life Underwriter, Chartered Financial Consultant, and Licensed Insurance Advisor. Our philosophy is simple, take time to understand the growing company's needs. This is accomplished through our proprietary system of Fact-Finding and RFP Programs.
Client satisfaction is our first priority. Our client profile encompasses a diverse business spectrum. Our services include Estate Planning, Executive Benefits, Employee Benefits and Life Settlements.