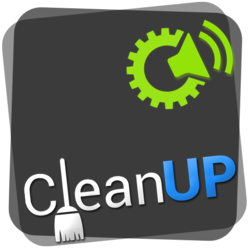 Improve Your Mobile's Battery Life…Increase Mobile Memory Size… with CLEAN UP!!! Android App
Houston, Texas (PRWEB) April 08, 2013
One of the most powerful manifestations of a productive mobile is the fast processing of an application, even if the device has anything from 7 to 70 apps. The hardware that does not yield result at the right time is a big disappointment, even if it some fast processor or a huge memory storage capacity.
How does an user, effectively, accelerate this process? Well, the simple and obvious solution is to augment its processing-capability. And that is possible only when all unwanted apps and functions are either made to be inoperative or to discontinue functioning.
As a result of the leap-frogging developments in the field of Android Apps, many friends and relations keep on sharing solutions, wrapping therein an idea of an app that can stop the other unwanted apps operating in the background for a specified period as well as clean up the mobile device too.
Swan Software studied the then available apps for their market-share, for their specialized performance, and their compatibility with various hardware devices. That led to a new opportunity, Swan calls it as: CLEAN UP
In very simple terms, CLEAN UP is an Android Device vacuum cleaner that just keeps the two key aspects of the mobile device – its hardware and its software - spruced-up.
Well the point to note is… most of the apps that any user downloads also brings in other linked, internal, files which help these apps in their online performance. Even when user deletes these apps, these files keep occupying lot of useful space. Moreover, it also keeps on piling up huge data that is used only as cache memory during the surfing on the internet.
All may say, that this is so obvious, what's new in it?
Well, friends, the new thing that Swan noticed during the research of similar applications was - unwarranted sound that also plays a role during some of the memory-consuming processes. That does have some adverse impact on its over-all sound quality, too, over and above creating hurdles in the smooth execution of some of the applications. Moreover, over a period of time, the speakers, and adjacent space, in these devices tend to accumulate dust.
To address this issue of the sound, Swan have deployed a new speaker-cleaning algorithm in the programming of the mobile, which uses a high-density sound that pushes the dust out and cleans up the dust on, and around the speakers, without having any adverse effect on the hearing ecosystem.
This function also helps in setting up hearing-friendly sound volume. Consequently, any android device can be made to filter out the balanced output of sound emanating from of it.
Isn't it great!
So, does one need such a solution, then go ahead and download the app right now.