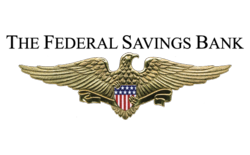 In 2012, the average credit score for FHA loans was 700, compared to 696 in 2011
Chicago, IL (PRWEB) April 06, 2013
With the housing market on its way toward improvement, a lot of first-time homebuyers are looking into ways to obtain a mortgage. The Federal Savings Bank wants readers to know that there has been a lot of misinformation reported regarding the Federal Housing Administration. For years a lot of homebuyer who aren't aware of their options have been frustrated. One of the first things homebuyers need to do is determine what their credit score is. Prior to the new FHA regulations, credit scores had to be relatively low to qualify for a loan through the administration. However, a lot of borrowers today have high credit scores due to the faulty lending situation in the country.
Since this is the situation, a lot of lenders are allowing individuals with higher credit scores to qualify for a loan, including the FHA. In 2012, the average credit score for FHA loans was 700, compared to 696 in 2011, according to the Department of Housing and Urban Development. More than 30 percent of individuals who obtained loans in 2012 had credit scores over 720. Although such high numbers aren't mandatory, the FHA is willing to provide the options under certain circumstances.
The housing market has seen significant improvement over the past few months, especially among first-time homebuyers. According to Real Estate Economy Watch, first-time homebuyers were accountable for the most amount of purchases between January and February. However, the market for current homeowners dropped from 44.3 percent to 42.5 percent, which was the lowest market share recorded since last June, the source reported.
The HousingPulse Homebuyer Traffic Diffusion Index revealed that first-time homebuyers represented 34.5 percent of home purchases during February, which is a prime example of how quickly it is improving. According to the source, the index revealed the purchases hit an all-time high for the first time in four years of 66.4 percent - any score higher than 50 percent is a sign of an effective future for the market.
Clearing up any misinformation regarding the FHA
One of the most talked about issues among consumers is whether or not the FHA had a major role in the housing downturn. Sarah Young, an associate regulatory policy representative at the National Association of Realtors, told the source that the FHA has been extremely valuable to individuals over the years.
"During the economic recession and housing downturn, FHA has been one of the only sources of mortgage finance available to buyers," she said. "This was at a time when people were losing jobs; housing prices were in a free fall; and many were going into foreclosure. The private market largely abandoned housing finance, but FHA did not. In fact, FHA provided access to homeownership for more than 2.8 million first-time homebuyers in the last four years - exactly the role it was designed for."
The Federal Savings Bank hold their clients hand through the entire mortgage process, education, planning, choosing the right agent, and suggesting upward trending markets. Perspective clients are encouraged to get pre-approved soon as interest rates may rise later this year. In addition the benefit of mortgage approval is the buyer learns how much of a house they can afford. For more information visit: TheFederalSavingsBank.com