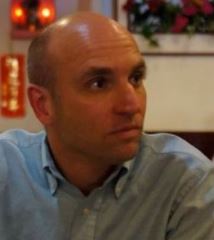 (PRWEB) April 06, 2013
'Value' is that which one acts to gain and keep," wrote Ayn Rand, "'virtue' is the action by which one gains and keeps it." This video is the second in a six-session course which focuses on the distinctive virtues highlighted by Objectivism: their basis in fact, their contrast with traditional moral ideals, and their role in a rational, value-seeking human life.
This video course is based on a lecture series filmed in 2010 at the Free Minds Conference in Alexandria, Virginia.
Atlas Society Director of Programs William R Thomas goes into depth on the meaning and importance of rationality and honesty in this video. The Atlas Society will soon publish the other remaining videos in the series: videos on integrity, productiveness, independence, benevolence and justice. The course presumes some basic familiarity with Objectivism, but should be intelligible to anyone with a sincere interest in ideas.
Watch: "The Major Virtues: Rationality and Honesty" http://www.atlassociety.org/major-virtues-rationality-and-honesty
ABOUT WILLIAM R THOMAS
William R Thomas has a Master's Degree in Economics from the University of Michigan, where he taught the economic history of the United States and China. He has been a lecturer at Gadjah Mada University in Indonesia and conducted research under the auspices of the People's University of China. He is a graduate of Oberlin College, where he was elected to Phi Beta Kappa.
Thomas is the editor of The Literary Art of Ayn Rand (2005), author of Radical for Capitalism, and is the co-author of the survey The Logical Structure of Objectivism. He has published essays on topics in politics, ethics, and epistemology. He has spoken internationally on the theory of individual rights and Ayn Rand's philosophy of Objectivism. Will was a contributing editor for The New Individualist and has written many articles for the magazine. He is the program director of the Atlas Summit and regularly offers webinars on Objectivism. He is available to speak and lecture in Spanish.
Thomas is currently a lecturer in the Department of Economics of the University at Albany.
ABOUT THE ATLAS SOCIETY:
The Atlas Society promotes open Objectivism: the philosophy of reason, achievement, individualism, and freedom. Our scholars work to further develop this philosophy born in the mid-twentieth century. We present the empowering principles of Objectivism to a global audience, and offer those principles as a rational and moral alternative in the marketplace of philosophical ideas.
We do this through a variety of programs, which include:
-Original scholarly research which further develops the philosophy.
-Academic training of young intellectuals.
-Publishing and commissioning influential books and monographs.
-Our rich multi-media website
-Original commentary and op-eds published in mainstream media.
-Speeches and media appearances.
To learn more about the philosophy of Objectivism, click here: http://www.atlassociety.org/objectivism