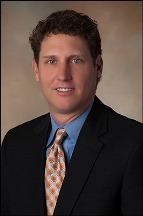 Partnering with the other high quality firms that compose the Alliott Group, will provide MCG connections to a vast knowledge-base which will in turn, better our service to our foreign and domestic client base. - Matt Coscia co- Managing Partner MCG
Dallas USA (PRWEB UK) 8 April 2013
"Membership in the Alliott Group will allow MCG to gain access to best practices in all industries our Firm touches and will help us grow our foreign and domestic client base through referrals," said Matt Coscia co-Managing Partner at MCG. He added "Partnering with the other high quality firms that compose the Alliott Group, will provide MCG connections to a vast knowledge-base which will in turn, better our service to our foreign and domestic client base."
Extending throughout Europe, Africa, the Middle East, North America, Latin America and Asia Pacific, Alliott Group brings together quality local firms that want to maintain their independence but recognize the benefit of being able to link up with like-minded professionals in most major markets of the world to provide a true alternative in the supply of professional services. Through their alliance with national, regional and
international accounting, legal and consulting firms, Alliott Group members are able to offer to their clients the resources one might expect only from a very large firm.
Montgomery Coscia Greilich LLP began in 2003 and currently has over 240 professionals including sixteen partners. MCG is ranked as the 6th largest accounting firm in the Dallas/Fort Worth Metroplex by the Dallas Business Journal, and provides Taxation, Attestation, Sales & Use Tax and Consulting Services to a wide range of clients.