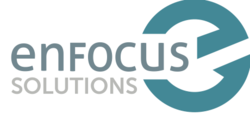 Enfocus Requirements Suite is the only requirements management tool that also functions as a business analysis tool
San Antonio, TX (PRWEB) April 09, 2013
Recognizing the struggle many project managers experience in juggling multiple projects with a variety of constraints in time and money, Enfocus Solutions Inc. recommends five tactics – and provides five downloadable resources -- for bridging the gap between constraints and value. This information is representative of the methodology, capacities, and expert resources resident in the company's leading requirements management and business analysis tool Enfocus Requirements Suite™.
"We know what businesses are up against when it comes to document revisions, change control, and directives from multiple users and stakeholders," said Enfocus Solutions CEO John Parker. "We give project managers and business analysts the insights and automation to overcome challenges and deliver the value that's needed in today's business climate."
Among these insights are the following five tactics for managing project constraints to produce outcomes that exceed expectations.
1. Make sure you have clear visibility. When managing projects, all feature delivery timelines and activities should be visible throughout the development process. While Gantt charts illustrate the overall strategy, it's also important to see lifecycle events, iterations, and requirements bundles as they flow through development and delivery.
2. Engage stakeholders. Stakeholder engagement should be not only encouraged, but also enabled. Stakeholders should be provided an easy way to collaborate and provide their input in their own words. This can mean providing stakeholders with a "sandbox," apart from the rest of the team, where they can share feedback and learn what's going on.
3. Shorten the time to value. Defects, change orders, and changes in processes or rules can have impacts across the portfolio. Because identifying the solution features required to meet business needs can be one of the greatest project risk areas, project managers should keep a firm grasp on the project's goals.
4. Create one repository. Another sure way to drive value is to better manage information and business knowledge linked to requirements. A central repository can connect stakeholders, suppliers, delivery contractors, analysts, and offshore developers in a single project community. Users and project team members can gather and attach all vendor documentation in one place, eliminate issues with version control, and keep business knowledge and documentation up to date.
5. Lose the paper. In high-iteration environments where there are large amounts of functionality being rapidly delivered at the same time requirements are being defined, it can be easy to lose control. Using a powerful requirements management and business analysis tool will keep track of all product versions and iterations, and provide for full transparency and traceability.
These five tactics can be performed using Enfocus Requirements Suite™. This cloud-based Software as a Service provides full visibility into projects at any stage of event lifecycles, along with an interface for stakeholder engagement, and a repository for requirements, business rules, and enterprise information. It is the only requirements management tool that also functions as a business analysis tool by combining intuitive automation with a business analysis methodology and a knowledgebase of tools, practice guides, resources, and training courses for delivering greater business value.
In addition to these five tactics, Enfocus Solutions is making available five downloadable resources on managing to value.
These resources include:

Linking Project Performance to Business Outcomes
Better Requirements Yield Better Projects
KPIs for Business Analysis and Project Management
Solution Assessment and Validation - An Introduction for Project Managers
About Enfocus Solutions Inc.
Enfocus Solutions Inc. helps businesses spur innovation, save time, and cut costs by capturing, managing, and leveraging the requirements of their people, processes, and technology. Its flagship product, Enfocus Requirements Suite™, a web-based tool, automates business analyses and requirements management best practices to enable successful enterprise IT project delivery. The tool is the only application available that permits and encourages stakeholders to directly contribute and collaborate with IT project teams. Enfocus Solutions Inc. is a privately held company headquartered in San Antonio, Texas.