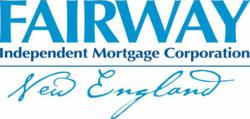 Auburn, MA (PRWEB) April 10, 2013
Bill Murphy of Fairway Independent Mortgage Corporation New England joins Westcor Land and Title Insurance Company and Triad Real Estate School in hosting a continuing education course for REALTORS® to learn Mortgage Financing Secrets to Get More Homes Sold.
Most successful REALTORS® want to learn how to obtain the strongest pre-approvals available for your buyers and have a competitive advantage in getting offers accepted. In this highly competitive market it is imperative to understand the financing nuances to get offers accepted and transactions closed. Listing agents want to know how to screen pre-approvals to make sure Sellers are accepting the best offer available. This is exactly what Bill Murphy will show with this course.
REALTORS® will learn how to obtain those pre-approvals and present them with confidence. They will learn the little known ways Buyers can avoid PMI with less than 20% down; as well as the new changes the FHA financing that every REALTOR® needs to know. In addition, a review of why conventional loan programs may not be the best choice for clients and how to assure that loans will close in 30 days or less will be taught.
The class is being held at The Worcester Regional Association of REALTORS® in Auburn, MA on April 18th from 11:30am to 1:30pm, with registration beginning at 11:15am. REALTORS® may pre-register at http://www.fairwaymortgagene.com/April-18-Education.
Lunch and refreshments are being served courtesy of Attorney Christine Zicaro.
About Bill Murphy:
Born and raised in Worcester, Bill Murphy has been in the mortgage business for more than twelve years. A Certified Mortgage Planning Specialist™, Bill continues to attend workshops and seminars on the mortgage industry to stay abreast of new trends and products. He is also a host of a TV show on CharterTV3 called "Compass Toward Success" which is intended to educate homeowners and first-time home-buyers on the changes in today's mortgage and real estate market.
In November 2007, he opened up his own mortgage office called Fairway Independent Mortgage Corporation.
He was honored as one of Worcester Business Journal's "40 Under 40" in September 2006 for his commitment to the community where he lives and works.
He received the The Young Distinguished Alumus Award from Worcester State in May 2007. In July 2007, he was awarded the Affiliate of The Year for the Worcester Association of Realtors and served as Chair that same year. In 2008, he received the award for "The Most Prestigous Award "Givers Gain" in the state of Massachusetts and was named Fairway's Top Producer.