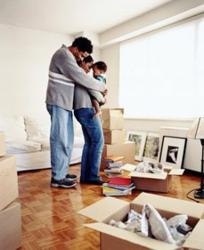 Find Movers in Your Area - Compare Pre-screened, Licensed Movers, Get Free Quotes From Local Movers and Long Distance Moving Companies.
(PRWEB) April 07, 2013
Florida Movers has launched a new service that will help its customers to obtain quotes from the leading local moving companies without any hassles. It only takes a few minutes to request moving quotes. There is no need to spend a lot of time searching for local movers. People can avoid contacting different service providers to request quotes.
It can be hard to find time to do all this while one is making arrangements for a move. Preparing for a move can be very stressful, and many people find it hard to contact different movers to request quotes at a time like this.
Moving locally can be just as stressful as moving to another state. A local move requires a lot of preparation and a professional local moving company can make it much easier. Customers need to decide about the type of services they need and look for a reliable, affordable service provider who can fulfill their requirements.
Compare quotes to get a better deal. People can save money by shopping around for the best offers. They need to compare quotes and browse through online reviews to check the reputation of the service providers. One can visit the websites of the local moving services to see if they are licensed and insured. However, all this takes time, which may not be available while one is preparing for a move.
Find the best moving companies easily. Florida Movers has created a nationwide database of service providers with excellent ratings. The database is updated regularly to ensure that customers will only receive quotes from providers who offer outstanding service consistently. Customers can request quotes for the type of services they need. It may be risky to pick a service provider on the basis of the lowest bid without conducting a background check.
Pick dependable movers. Reputable local movers may charge a little more, but they can be relied on to provide good service. They will have transparent and fair terms and conditions, so there is no need to worry about hidden costs. Well-trained, experienced movers will arrive at the scheduled time and help the customer to make a hassle-free move. The movers will handle the valuable possessions of the customer with care to prevent damage and loss.
The new service makes it much easier for customers to get competitive quotes from the top relocation moving companies. While some customers look for full service moving companies, others prefer to do more of the work themselves to limit moving expenses. This is a free service and there are no strings attached. Customers are not under any obligation to accept any quote.
About FloridaMovers.org
Florida Movers is an online service that helps people to get the best moving deals. The company has been helping its customers to find dependable, affordable movers since 2001. Florida Movers works ceaselessly to inform and educate people about how they can make smooth and easy moves.