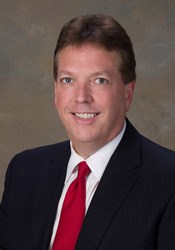 Those of us who follow The JOBS Act are anxiously awaiting the explosion of financing for businesses this law will open up
Tampa, FL (PRWEB) April 06, 2013
Crowdfunding expert Kendall Almerico, the CEO of ClickStartMe, the rapidly growing crowdfunding site commented on the one-year anniversary of the signing of the Jumpstart Our Business Startups (JOBS) Act into law. According to Almerico, one important provision of the JOBS Act will eventually allow small businesses to be funded by investors through online crowdfunding, as soon as the SEC passes regulations as to how this phenomenal change for entrepreneurs will occur.
"When the JOBS Act was signed into law one year ago, it marked a revolution in the way businesses will allowed to be started in America," the crowdfunding guru said. "Through a bipartisan bill that was almost universally supported, Congress took a huge step towards allowing small businesses to once again live the American Dream."
Almerico recently co-founded ClickStartMe, a crowdfunding website that allows individuals and businesses to raise funds as a result of the JOBS Act. "ClickStartMe allows anyone to raise funds for any reason through rewards-based crowdfunding now," Almerico says. "And we plan to allow equity crowdfunding once the JOBS Act regulations are in place."
The JOBS Act became law on March 8, 2012 after strong bipartisan support in Congress. The JOBS Act will allow startup businesses to crowdfund up to $1 million in capital online, which was illegal under older securities laws. However, Almerico notes, the JOBS Act requires the SEC to specify certain rules and regulations before equity crowdfunding may begin. The deadline set by the law for the SEC to set out its rules was January, 2013, but the rules have not been released as of yet. Like most industry insiders, Almerico believes the JOBS Act rules will not be finished until late 2013 or early 2014.
"The new head of the SEC, Mary Jo White, has stated that the JOBS Act is one of her top priorities," Almerico notes. "Those of us who follow this hope that is the case. It has been a year, and there are many people anxiously awaiting the explosion of financing for businesses this will open up."
For more on the JOBS Act, visit the SEC website here.
Crowdfunding expert Kendall Almerico is the CEO of ClickStartMe.com, the upstart crowdfunding site that "puts the fun in crowdfunding" and is a JOBS Act expert. Kendall Almerico is available for interviews, media appearances and speaking opportunities about any aspect of crowdfunding.