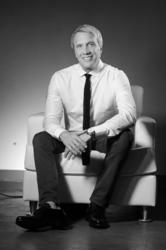 We get to walk into an environment that pushes us every day to think creatively. As Pastor Ed Young says, 'We're created by the most creative creator!
Grapevine, Texas (PRWEB) April 06, 2013
"Vadering," the newest craze to take the internet by storm, began as a creative outlet for some of the video production staff from Fellowship Church. Combining a lot of caffeine, wanting to release some creative energy and the desire to have a little fun outside the office, the team thought some staged photos would help get things flowing.
The production team was working in preparation for the church's Easter weekend experiences when a few of them decided to step away from the production room. What happened next has taken the internet by storm.
When asked about the motive behind the first vadering picture, the production guys say, "Did we set out to create an internet meme? No. We just wanted to have a little fun. But then, it took off and we were thinking, 'This could get really big!'"
Big is an understatement. The first picture was originally posted on Instagram Friday, March 29. Within a week, the trend was picked up and covered by media giants like Yahoo News, Huffington Post, MSN, and NBC's Jimmy Kimmel Live.
When asked how vadering ties into the church, the team says, "We get to walk into an environment that pushes us every day to think creatively. As our pastor says, 'We're created by the most creative creator!' and we work and serve in an environment that allows us to be creative and have fun!"
Fellowship Church believes the trend is just a small example of the impact the church can have. "Something as trivial as this has some great potential. I think it not only promotes creativity; but it also opens up people to start asking questions. 'How did this start?' 'Where did this start?' And if it can point people back to the church, then great!
That's what Pastor Ed Young is looking for this weekend. And he even plans on working the meme into his message. Says Young, "It's funny that something like this would take off so quickly. But it's also something I think we can all relate to. How often do we feel 'choked out' in life? What do we do when someone has the death grip around our throats, so to speak? We're going to look at that this weekend. And we may just try to break some kind of Vadering record too!"
Experience times, directions and information are found on the church's website, http://www.FellowshipChurch.com.
ABOUT:
Ed Young is the founding pastor of Fellowship Church, one of the most attended churches in North America. He is an author and speaker noted for communicating biblical truth in creative and memorable ways. He has a passion for making the complex, simple as he speaks truth to people in ways they can understand and apply to their everyday lives. He has written 14 other books, including The New York Times best-seller Sexperiment.
PRESS CONTACTS:
Contact: Andy Boyd
Company: Fellowship Church
Phone: 972-471-6601
Email: andy.boyd(at)fellowshipchurch(dot)com
Contact: Casey McCann
Company: Fellowship Church
Phone: 972-471-6609
Email: casey.mccann(at)fellowshipchurch(dot)com