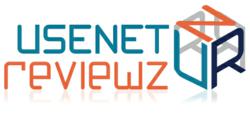 Now, access to Usenet newsgroups doesn't require any special software beyond what most computers already have.
Okalhoma City, Ok. (PRWEB) April 07, 2013
Usenet communities have always suffered the notoriety of being complicated and difficult for the uninitiated. Participation in discussions, or downloading binaries, required a plethora of software, and enough technical know-how to crack the Pentagons computers, it seemed. But that was long ago, and technology has made huge advances since those days. Now though, UsenetReviewz editors are quick to point out that this is no longer the case. Now they are reaching out to those who can't crack the DoD computers, and explaining how easy Usenet can be.
Increasingly, Usenet providers are developing internet portals and allowing newsgroup access using internet browsers. Now, access to Usenet newsgroups doesn't require any special software beyond what most computers already have, but some of the more advanced features that many newsreaders have, may be absent. Most Usenet newsreaders have special features, and web access often has much shorter retention rates. Retention is how long binaries and text messages are kept, and features, like uncompress and repairing of downloads, may not be available to internet browser users.
In spite of the watered down features, web based Usenet access is fast becoming popular…even among the veteran Usenet subscribers. From the convenience of an internet browser, subscribers can post, download, and enjoy all the discussions and binaries, without having to install any kind of software. This can be particularly handy for those that have multiple devices, limited resources for the NNTP clients, or just don't want to install extra software. Despite these limitations, ease of use is one of the main attractions for new Usenet subscribers.
UsenetReviewz editors also caution their readers to look carefully when looking for a Usenet provider, because not all Usenet providers have web portal access. And of the few that do provide it, there are radically different features between the providers. Asking veterans in the various Usenet forums about the features that will be most valuable to new users is highly recommended, but it is also asserted that the more features available to the user, the more enjoyable the experience will be and the learning curve is much more gentile for new subscribers.
UsenetReviewz summarizes and rates premium Usenet providers for their audience, and have reviewed almost all of the web portal Usenet providers, but the most popular web based Usenet access has been Easynews. Easynews' recent doubling of their web based retention to 400 days has been a huge bonus to their service, and the most popular newsreader features have been integrated, and there's a 14 day or 10 GB free trial. This is a great plus to allow the uninitiated time to ease the learning curve.