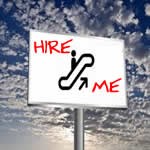 Dallas, Texas (PRWEB) April 11, 2013
Career Confidential announces their Cover Letter Podcast—at no cost. Career Confidential knows that cover letters can either send a resume to the trash or cover letters can encourage employers to really read the resume. Many job searchers miss out on the chance to get noticed by making simple cover letter mistakes. In the Cover Letter Podcast, Peggy McKee, a nationally recognized expert who has been helping Americans achieve their employment goals for years, will inform viewers by providing several simple ways to get cover letters and resumes noticed.
In the Cover Letter Podcast, viewers will learn how to introduce themselves and their accomplishments in a positive way. After viewing the Cover Letter Podcast, browse through the other seven, highly informative podcast that will help you land the job you are aiming to secure. The other podcast available are the Telephone Interview Podcast, the Panel Interview Podcast, the Behavioral Interview Podcast, the Brag Book Podcast, the Interview Podcast, the References Podcast, the Closing the Job Podcast, and the Extreme Interview Follow Up Podcast. All of Career Confidential's podcast will leave job seekers well-prepared.
Career Confidential is Committed to Getting America Back to Work!
Career Confidential was founded in 2009 under the guidance of CEO Peggy McKee and CTO Carl Chapman, two nationally recognized experts in the field of job search training. Career Confidential's successful first product, the 30/60/90 Day Business Plan, spurred the creation of over 30 products today that provide tools, techniques, and tips to help every job seeker find the perfect job.
Career Confidential exploded in 2012 with a 94% growth rate over 2011 in a down economy. After assisting over 10,000 people get jobs, Career Confidential has set a goal to get at least 10,000 more people into successful careers in 2013. Career Confidential is committed to getting the unemployed back to work in 2013.
Peggy McKee, a nationally recognized career expert, is available for personal career coaching. For questions about this topic or any other inquiries, call Zanetta Siciliano at 800-691-2562.