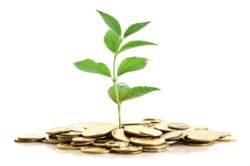 If consumers are empowered with the ability to direct corporate profits, a chain reaction of altruism will begin.
(PRWEB) April 08, 2013
"Micro-Give and Save Money"
I. Save Money and Support Charities & Projects - WHY?
Charities are struggling. Donor bases are shrinking and global economic conditions are hampering efforts to financially support those in need. The status quo is not working and traditional means of raising money for Charities, Non-Profits and Unique Projects is becoming more difficult.
The global efforts of Bill Gates and Warren Buffet, to encourage the "super wealthy" to support Charitable Trusts and Foundations, is a giant philanthropic leap forward. However, their efforts alone will not solve the problems facing the majority of the world's population.
II. Save Money and Support Charities & Projects - PROBLEM?
Interesting Study: The World's "average salary" is estimated to be an adjusted US $1,480 per month with the World's total "annual income" closing in on $70,000,000,000,000 (seventy trillion dollars).
If the average global savings rate is estimated at 4% of income, individuals are only able to save $59.20 per month after "life's" personal expenses. As a result, discretionary income and the ability to provide financial assistance to others is Minimal. Charities and Projects are having fundraising difficulty for this reason, amongst others.
If philanthropic outreach and financial support is to increase globally, a focused effort on helping people reduce "life's" expenses should be implemented. Logic being, by helping people save money, they will have more money available to contribute to those in need.
Study Source Links:
BBC News Magazine
http://www.bbc.co.uk/news/magazine-17512040
Global Finance
http://www.gfmag.com/tools/global-database/economic-data/12065-household-saving-rates.html#axzz2Pn4ZaY6W
III. Save Money and Support Charities & Projects – SOLUTION?
Although a comprehensive solution (to the world's altruistic problem) is difficult to attain, another philanthropic leap forward can be taken now. If consumers are empowered with the ability to direct corporate profits, a chain reaction of altruism will begin.
Example: Utilizing the analysis in the above referenced studies, SoMuchSavings.com could mathematically generate in excess of one trillion dollars in personal savings and 132 billion dollars in charitable donations annually - by empowering the consumer.
By confronting the status quo of altruism and asking the question, "If you are going to make a purchase, try to save money on it AND help someone during the process - It's free, why not?", the SoMuchSavings.com micro-giving platform can make a difference in the lives of people in need.
COMPANY INFORMATION
Company Belief Profile: SoMuchSavings.com believes in the human behavioral model of rewarding positive behavior. If a consumer is going to make a purchase, the hope is that he/she will try to save money on it first. If successful, a chain reaction of philanthropic reward begins for charities and projects important to the consumer.
Company Service Profile:
1) Consumers are rewarded with savings at 3000+ Online Vendors.
2) Charities and projects are rewarded with financial assistance.
3) Vendors are rewarded with new consumer introductions.
Company Forecasting Profile:
SoMuchSavings.com believes that ecommerce is entering a new phase of existence. The era of consumer directed corporate profits and philanthropic outreach has arrived.
The Company is focused on educating charitable organizations, businesses and the consumer public on how to leverage the power of ecommerce without the complexity and expense of traditional entry barriers. The Company's "Add a Local Vendor" platform is scheduled to be released Summer 2013 to assist in this effort.
Company Detail: New York, NY - SoMuchSavings.com is an online savings and micro-giving resource that provides consumer savings, charitable donations and project funding to 501c3's, non-profit's and unique project ideas.
The Company believes that if someone in the general consumer public is going to make a purchase, they will want to save money on the purchase AND help someone during the process, if given the opportunity to do so. SoMuchSavings.com was designed and developed for this purpose.
All registered Causes are provided with their own Savings, Marketing and Fundraising Website.
The SoMuchSavings.com platform is a free global service.
Investor and Media Relations:
info(at)somuchsavings(dot)com
North America, USA
Ongoing Research:
*Industry: Financial Services
*Research Objective: Global Savings and Philanthropic Benefit Analysis
*Research Assumption: The financial advisory industry focuses on consumer savings and philanthropic outreach as an integral part of their financial advisory service platforms.
Research Group: 10,000 Domestic US Financial Advisors