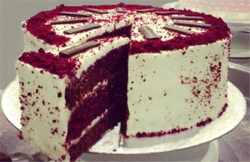 "Social Media should always be a priority for small business owners."Ciaran Connolly, Co Founder of Profile Tree
London, UK (PRWEB) April 08, 2013
From birthday and wedding cakes to every day treats, when Qyum Noor started "the Cake Story" in suburban London, little did he know that his love with baking would create an inspiring small business. Profile Tree learns more about the Cake Story.
Noor credits the success of the Cake Story to the fact that all the products are suitable for vegetarians and people with special diatary needs as well as the fact that the prices are low and competitive while using the finest ingredients in the market.
If there is one advice for someone starting a small business, it is patience and persistence as well as 100% commitment. Noor also stresses the need to make products accessible via the internet and social media platforms such as Facebook and Twitter.
When it comes to a strong online presence, Ciaran Connolly, Co Founder of Profile Tree cannot stress it enough "in this day and age, getting a strong online presence is as important as an attractive window display except that it reaches people in their homes 24/7. Social Media should always be a priority for small business owners."
About ProfileTree: ProfileTree is a free listing service where self employed and small business owner can create an online marketing profile. Profile Tree's main goal is to help small business owners reach new customers every day with the most innovative online marketing tips and techniques. The website also enjoys sharing motivation photos for the self employed, helping with focus and drive. From professional wedding photographers to anyone offering a service - it can be listed online today.