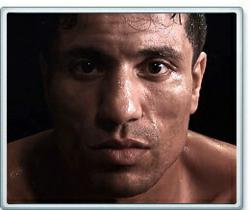 Abu Dhabi (PRWEB) April 08, 2013
Lion Heart Boxing Productions, Ltd is pleased to announce that it will not only be attending ADISE 2013 but also will be sponsoring daily boxing exhibitions free of charge to the public throughout ADISE.
The International Sports Exhibition (ADISE) brings the world of sports under one roof. It is organized under the patronage of H.H. Sheikh Mohamed Bin Zayed Al Nahyan, the Crown Prince of Abu Dhabi and the Deputy Supreme Commander of the Armed Forces, by UAE Jiu-Jitsu Federation in Abu Dhabi.
ADISE2013 is the 2nd edition of ADISE and is being held at the Abu Dhabi National Exhibition Center (ADNEC). ADISE is one of the biggest sports-related trade shows in the Middle East. ADISE offers multiple opportunities for local and international brands to showcase their products to companies, professionals and individual communities from all over the Middle East and the world.
Major sports actors including, but not limited to, renown international companies, major brands, sports federations, sports clubs, governmental organizations, equipment manufacturers, sport sponsors, event organizers, sports marketing agencies, the Media and sport venues will be represented in full force. The sports participating in ADISE 2013 include the following:

Football (Soccer)
Motorsports
Water Sports
Outdoor & Adventure Sports
Fitness, Health & Indoor Sports
Combat Sports and Martial Arts (including boxing)
Multi-Sports.
Major local and international Media channels specialized in the sports industry, including Abu Dhabi Sports TV and Dubai Sports TV, will be represented and will cover the exhibition.
Lion Heart Boxing Productions' daily exhibition is made possible by Dubai's K.O. Gym and K.O. Promotions, some of the most respected proponents of Combat Sports in the UAE. The daily exhibitions will feature an amateur fight, a corporate fight and professionals each night. It will be an opportunity for the Abu Dhabi public to experience the excitement of a fight, albeit in only exhibition format.
ADISE will be held April 9 through April 12, immediately prior to the opening of Abu Dhabi World Professional Jiu-Jitsu Championship which is organized by the UAE Jiu-Jitsu Federation's organizing committee.
About Lion Heart Boxing Productions
Lion Heart Boxing Productions, based in New Orleans, Louisiana, through its operations and affiliates, is a global and integrated Boxing Promotions and Sports Entertainment Company, started in 2001 by a New Orleans Tax Attorney and Boxing enthusiast Edward B. Mendy. The Company has quickly developed a reputation as a producer of high quality fights and is well respected for its fair treatment of fighters and commitment to fighters' rights.
Lion Heart Boxing Productions is the promoter of the promoters of Thursday Night Fights series.
Contact Information
For more information about Lion Heart Boxing Productions, Ltd., Lion Heart Boxing Productions' ADISE exhibition, or the Thursday Night Fights series, please call Edward B. Mendy, Chief Financial Officer, at 917-605-0250 or write to him at 3634 Coliseum Street, New Orleans, LA 70115. You may also visit our website: http://www.lionheartboxingproductions.com.
For information about ADISE or ADISE 2013, please contact Laura Saghir at +971-50-6691313.